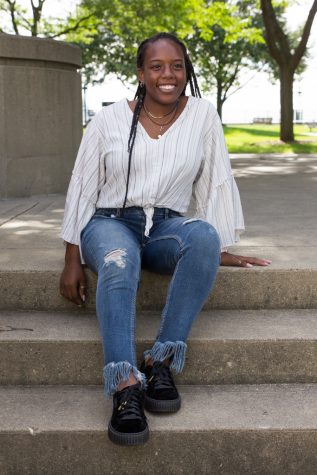 Jeans have been a staple of American fashion since their invention. Yet over the years, jeans have developed from work pants to a fashion essential. Denim statement pieces made a comeback through jean skirts, jackets, dresses and unique accessories. 
As denim gained popularity, the typical jean was redesigned and varied to fit with the times. Fringe detailing, ripped accents and print patterns have been added to all styles of jeans ranging from skinny to "mom" jeans. These days, there are no style limitations on what can be done to the flexible material. 
Here are three different ways to pair jeans – perfect for a dinner out with friends or just to rock to class.
All the models are wearing their jeans differently, but nevertheless fashionably. From vests to flowy shirts, the fun fabric can truly look good with any other item. Jeans are versatile pieces that can be paired with simple tops, like casual shirts and everyday vests. But there is no reason you can't dress them up with a snazzy faux fur jacket for a night out.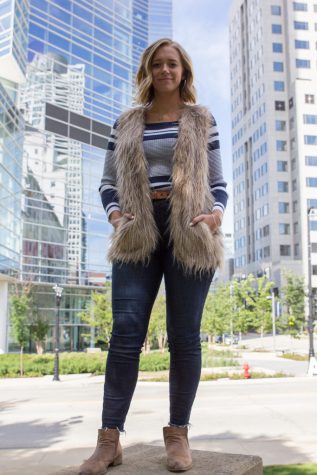 For one example, wear cuffed dark washed jeans, a casual shirt and an army green Banana Republic vest. This outfit is perfect for a fall afternoon downtown. Pairing jeans up with earthy tones gives off major fall vibes for the upcoming season.
The whole look is very stylish but casual at the same time, and looks like it can be worn to numerous events. Whether you're walking in downtown Milwaukee or heading somewhere on campus, this outfit works perfectly.
To dress up a casual daytime look, like a striped shirt and fringe jeans, add a faux fur vest and booties and you will be ready for a night out. Layering with a chic vest and adding some trendy shoes transforms an outfit from easygoing to elaborate and fun attire.
No matter the style, jeans paired with a sweater or blouse is always a simple yet chic look. For a more relaxed and comfortable outfit, you can pair a white blouse with your favorite style of jeans. This a perfect outfit for any of your everyday activities.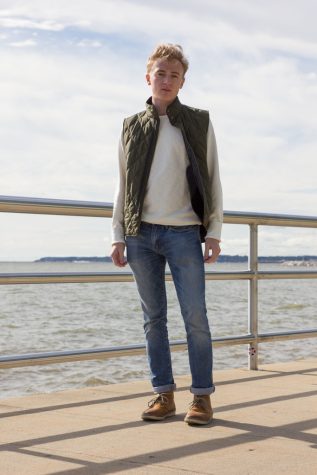 For a bolder pair of jeans, matching it with a simple top is the way to go. Conversely, matching a busy top with your go-to mom jeans or just sticking to the basics is also a perfect combination. Whether fringe, high-wasted or cuffed, trendy jeans are a must this fall.
Story continues below advertisement