Fiserv Forum has Marquette players and coaches excited for basketball-first home
Hang on for a minute...we're trying to find some more stories you might like.
As Marquette opened the Fiserv Forum Wednesday evening, a line of people wrapped halfway across the circumference of the arena floor. It made some wonder what so many people could be waiting so patiently for on a Wednesday night in August.
"Where is this line going?" an older woman interjected to former player and radio color commentator Jim McIlvaine during the middle of an interview with the Marquette Wire.
"To the bathroom. Do you need to go?" McIlvaine joked without missing a beat.
But the line wasn't for the bathroom. It was to get a glimpse of Marquette's new locker room at the Forum. 
That palpable excitement — enough for fans to wait in line across the arena for something one could see just as easily on a Facebook photo gallery — has filled the Marquette community as the Golden Eagles move into their new, $524 million home.
"There's 7,000 people (registered to be) here to support us and it's not even game day," freshman guard Brendan Bailey said. 
It's the first time Marquette has a basketball-first arena as its home since playing in the MECCA arena until 1988. The Bradley Center was originally built as a hockey arena, but did not attract a National Hockey League team, so the space was used primarily for basketball.
It was an observation Bo Ellis, who played on the 1974 and 1977 Final Four teams, quickly made upon entering the venue.
"This is nice," Ellis said regarding his initial reaction to the Forum. "This is a basketball arena." 
"It was built and designed with basketball in mind instead of dual-purpose or hockey-first," McIlvaine said. "(In the Bradley Center), especially in the end zones, the seats are so far removed from the court, and the sightlines and angle of the seats are not that great. Here, it's a lot steeper."
McIlvaine compared the intimacy of the Forum to the Viviant Smart Home Arena in Utah.
For McIlvaine and Ellis, this is not the first time they've seen this excitement in the Marquette fan base. McIlvaine began playing for Marquette two years after the then-Warriors moved into the venue, and Ellis was on Marquette's coaching staff when the Bradley Center opened.
"I got to see the beginning of the Bradley Center, and now I'm still around and I'm watching another arena go up," Ellis said. "I've been very blessed to see a lot of the changes that's happening at Marquette."
At the time, people raved about the views from throughout the Bradley Center. Now the views are intended to be even better for basketball in the Forum.
"Everyone talked about how great the sightlines were there (in the Bradley Center)," McIlvaine said. "But really it's so much better here. This is a basketball-first arena."
Those sightlines will be especially better for students, who reside exclusively in the lower bowl. While there are fewer seats available to students, the seats are closer to the action.
"It gives them a prominent place in the arena, and that was something that was very important for me and for our student body," head coach Steve Wojciechowski said. "With where they'll be behind both baskets, I think they'll have a chance to have an even greater impact."
Away from the seats, the locker room that had fans waiting halfway across the arena has the team excited.
"The new locker room is something that our guys are very excited about,"Wojciechowski said. "It's a much more functional home for the gameday experience for our team and for our players."
"That's where we spend most of our time," redshirt junior Ed Morrow said. "We'll be able to socialize in the locker room and bond more as well. That's probably the biggest thing."
It is five times larger than the team's triangle-shaped locker room in the BMO Harris Bradley Center and has a significantly larger training room and coaches' spaces.
"I know as a team we're really excited to get here and start playing," junior guard Markus Howard said. "Being able to practice this early on is awesome. We're kind of just getting our feet wet."
Wojciechowski said the team is getting gradually more comfortable with the facility at each practice.
"The first time our guys walked in, they were like everybody else here today; looking in the rafters and at the seats just in awe," Wojciechowski said. "But we have to get that out of them before the first game starts."
Players already envision the energy of a sold-out Fiserv Forum.
"Every time we step on this court, we imagine it's going to be a full house," Morrow said.
And the team already has Dec. 8 circled on its calendar.
"I'm thinking about Wisconsin," sophomore guard Greg Elliott said. "This place is going to be packed."
In the meantime, the sight of fans eagerly waiting in line just to see the team's locker room won't grow old to Wojciechowski any time soon.
"I love to hear about people's excitement for the new arena and for our team," Wojciechowski said. "And I can't wait to get it started."

About the Contributors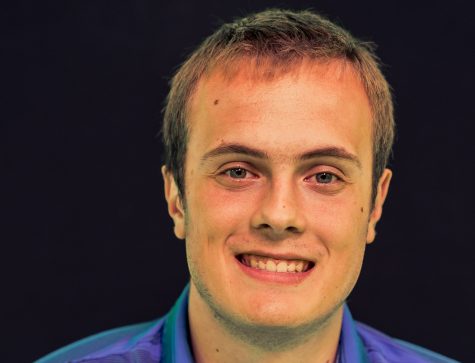 John Steppe, Executive Sports Editor
John Steppe is the executive sports editor for the Marquette Wire. He is a senior from New Berlin, Wisconsin, majoring in journalism and minoring in digital...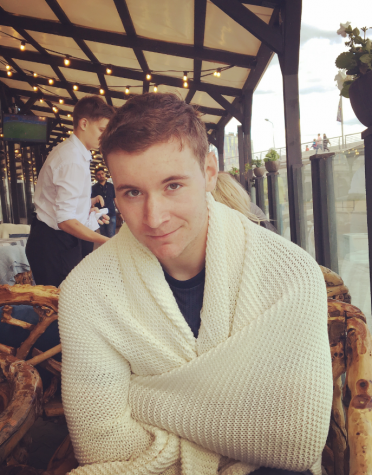 Chris Reisner, Sports Producer
Chris Reisner is a junior at Marquette from Brookfield, WI. As sports producer he puts together a weekly television show, creates print and video content...