PREVIEW: Women's basketball kicks off BIG EAST play at home
The Golden Eagles have gotten off to a lukewarm start to the season,following its sole BIG EAST championship last season. After being ranked in the top 25 and as high as no. 17 Marquette has slipped out of the rankings and sits at 6-5.
Marquette will look to bounce back from a disappointing non-conference slate tonight in its BIG EAST opener against St. John's and Saturday against Seton Hall.
Coming off of an overtime loss to No. 2 Notre Dame last Wednesday, the team will look to extend its 10-game home winning streak. Head coach Carolyn Kieger brings an experienced core of players into the conference, including seven juniors, five of whom are ranked in the BIG EAST top 30 in scoring and average double digits. Allazia Blockton leads the team with 18.4 points per game, the fourth-best scoring mark in the BIG EAST. Fellow junior Natisha Hiedeman averages 15 points per game and forward Erika Davenport averages 12.2 points per game.
Marquette enters conference play with five non-conference losses, but all five losses have been by less than 10 points to teams in the RPI top 50.
ST. JOHN'S RED STORM (7-4, 0-0)

The Red Storm enter conference play with a 7-4 overall record and a 2-0 mark on the road. St. John's leading scorer, sophomore guard Akina Wellere, averages 13.3 points per game, which ranks 14th in conference. Fellow sophomore Andrayah Adams is not far behind at 12.6 points per game.
Despite recent upsets at home against Fordham and Buffalo, St. John's remains the second-best 3-point shooting team in the conference. Adams is particularly efficient from beyond the arc, shooting 52.7 percent.
Senior forward Maya Singleton leads the BIG EAST with 11.6 rebounds per game, but that success has not carried over to the rest of the team. St. John's ranks ninth in the conference in rebounding margin. Opponents average a 3.5-rebound advantage against the Red Storm.
The series is split after 18 meetings. The last time these two teams played, the Red Storm defeated Marquette 82-72.
SETON HALL PIRATES (8-3, 0-0)

The Pirates finished 8-3 in nonconference play with two wins against power five teams, but none of their wins were against teams ranked 80th or better in RPI.
Senior guards Donnaizha Fountain and JaQuan Jackson lead the Pirates in scoring with 14.5 and 12.9 points per game, respectively. Sophomore forward Taylor Brown also averages 11.9 points per game. Seton Hall leads the BIG EAST in offensive rebounding and steals.
The last time that these two teams faced each other in Milwaukee, Marquette easily handled the Pirates, claiming a 103-60 victory Feb. 3 of last year.
Leave a Comment
About the Contributor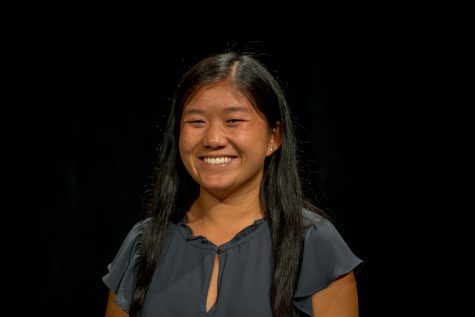 Zoe Comerford, Executive Sports Editor
Zoe Comerford is the Executive Sports Editor for the Marquette Wire. She is a senior from Naperville, Illinois, majoring in Journalism and Digital Media...