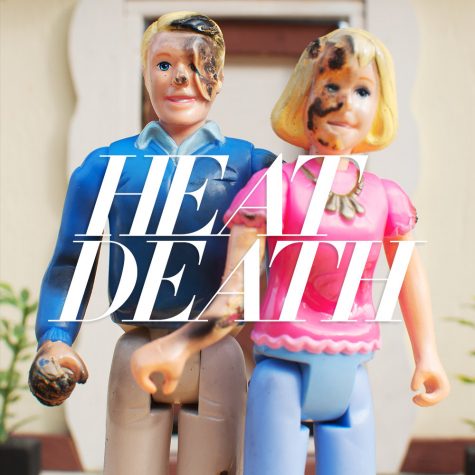 "The band cancelled their tour" is never something you want to hear when you're planning on going to a show. "The band cancelled their tour and never told us" is something you definitely don't want to hear at the venue the night of a show. It was a bit of a bummer to find out that Gap Dream had pulled the plug on their tour along with their show at Milwaukee's Cactus Club Friday night. But, it gave the opening bands an opportunity to still take the stage and save the night.
On the bill with Gap Dream was Death Panels – the electric side project of Atlanta-based sitar-psych group Naan Violence – and local group Heat Death, who, for me, stole the show. Heat Death is a 3-piece post-punk group from Milwaukee comprised of Kenneth Sabbar (guitar/vox), Landon Deaton (drums) and Terrance Barrett (synth). They are all former members of post-rock group Dawn of Man, which split in 2013. Gravitating toward the wall-of-sound approach for their live show, Heat Death played a 40-minute set that saw them sticking to their guns: heavy songs that grow into loud thrashing instrumental jams. While not being the biggest fan of heavy rock, the band won me over on their longer pieces; their songs shown through best when given the time to organically build. The night served as a showcase to their exceptional rhythm section of Deaton and Barrett. After about 30 minutes of tracks from their debut album 9 Steps to a Happier Life, they closed with a couple Dawn of Man songs that, admittedly, were the highlights for me. The songs just had more life to them; whether ironic or intentional, the newer Heat Death material finds them doing a good job of avoiding that sound of life.
If you're looking for death-infused jams to breathe life into your boring day, look no further than Heat Death and be sure to catch them live in the Milwaukee area.