Men's basketball announces two-man 2016 recruiting class
Four-star forwards Sam Hauser and Brendan Bailey officially sign
Hang on for a minute...we're trying to find some more stories you might like.
The Golden Eagles officially announced the signing of two ESPN Top 100 recruits Tuesday, small forward Sam Hauser and power forward Brendan Bailey.
Hauser, a 6-foot-6 Stevens Point native, won the WIAA state title during his impressive junior season with Stevens Point Area Senior High School. He averaged 18 points per game on the season and shot a state-leading 50 percent from three-point range. ESPN ranks him as the 82nd best player in the country and the best in the state in the 2016 class.
"Sam Hauser was one of the kids when I first got the job at Marquette that I identified pretty much right away as a guy that I wanted to coach," head coach Steve Wojciechowski said. "I think he's a terrific all-around player. He's got a really high basketball IQ and I think he's one of the best shooters in America."
Hauser scored 25 points for SPASH in the state championship game, leading his team to a 67-51 victory over Germantown.
"Sam's preformance, especially at the start of the game, was one of the best performances that I've seen," Wojciechowski said. "He put his team on his back and really led the charge for SPASH. I got a greater appreciation for how good he can be."
Bailey, who verbally committed to Arizona State, was a late target for Marquette. He decommited after the Sun Devils fired head coach Herb Sendek, but Hauser kept in contact with assistant coach Stan Johnson, who moved from ASU to Marquette this summer.
"Through Stan I got to know Brendan as a person and a player," Wojciechowski said. "He's an ideal fit for what we want. He's a great kid from a great family. His best basketball is ahead of him and he's already a really good player."
Scout.com and Rivals.com are both impressed with Bailey, a 6-foot-8 forward from American Fork, Utah, ranking him 43rd and 48th in the country respectively. ESPN ranks him 96th.
"The word versatile comes to mind," said American Fork High School coach Doug Meacham. "He can play positions one through five. Very rarely do you have a player that can do so much. When he was younger he was always the ball handler. That's helped him as he's continued to grow."
Bailey is expected to take a two-year Mormon mission before joining the basketball program. He will begin his four years of eligibility in 2018, allowing him to develop physically before hitting the court.
"Brendan, as good a player as he is, has a young body," Wojciechowski said. "He's probably got a few more inches in him."
Bailey's scholarship will not go into effect until he enrolls, meaning Marquette has one remaining scholarship for next year's roster.
"You'd always like to keep some flexibility in terms of scholarships because in today's day and age, college basketball is such a transient society," Wojciechowski said. "At mid-semester, if there's a transfer that makes sense, or late in the spring — a lot of times with coaching changes there's a new wave of recruiting — if something makes sense we want to have the ability to investigate it fully."

About the Writer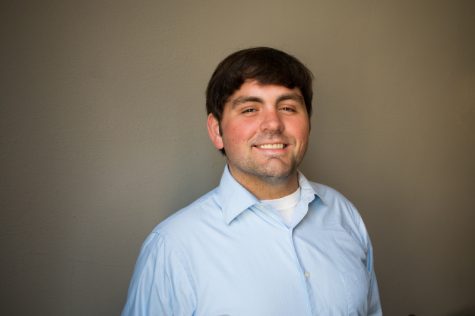 Jack Goods, Sports Editor
Jack Goods is the sports editor of the Marquette Wire, covering the men's soccer, basketball and lacrosse teams. He is a senior from Buffalo, New York...