2015 Wire Sports March Madness Bracket Breakdown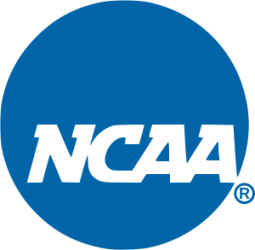 Midwest
It's easy to look at the Midwest and think that a majority of the games simply don't matter. Does who wins the matchup between No. 8 Cincinnati and No. 9 Purdue matter if neither side has any chance to defeat No. 1 Kentucky? It's evident; The Wildcats are king, with odds higher than 40 percent they win it all according to Five Thirty Eight.
But that doesn't mean there are not other interesting story lines. No. 3 Notre Dame is coming off an impressive ACC tournament title with victories against Duke and North Carolina. The Fighting Irish look strong, winning their last five games, but have questionable losses against Syracuse and Pitt.
If a forgotten No. 2 seed is such a thing, it would be Kansas. The Jayhawks sputtered into the Big 12 tournament, losing to West Virginia, Kansas State and Oklahoma in the final weeks.
As always, there is upset potential. Former Duke point guard Bobby Hurley has No. 12 Buffalo in the tournament for the first time in school history, and the Bulls are a popular pick over No. 5 West Virginia. From the Big East, No. 6 Butler got a tough draw in a good rebounding No. 11 Texas.
-Jack Goods
"Expert" picks:
Region Champion- Kentucky (Barbato, Becker, Born, Cianciolo, Goldstein, Goods, Greening, Linskens, Reiner, Silver).
Sleeper Pick- Notre Dame (Goods, Greening, Silver), Maryland (Reiner), Butler (Goldstein), Wichita State (Barbato, Becker, Born, Cianciolo, Linskens).
Potential Cinderella- Texas (Barbato, Cianciolo), Buffalo (Born, Goods, Greening, Linskens), Valparaiso (Becker, Silver), Northeastern (Goldstein, Reiner).
West
There are some regions where you just take one look at how things are set up and you know that things are going to get crazy. This isn't one of those regions.
The top two seeds in the region, Wisconsin (No. 1 in the country in offensive efficiency according to kenpom.com) and Arizona (No. 3 in defensive efficiency), are much better equipped to succeed in March Madness than any other team in the West. They're the only teams in their region with the depth, size and balance to make a deep tournament run.
The rest of the region is full of teams that have one really good player carrying an otherwise unremarkable supporting cast. That's true for No. 8 Oregon (Joesph Young), No. 9 Oklahoma State (LeBryan Nash), No. 5 Arkansas (Bobby Portis), No. 4 North Carolina (Marcus Paige) and No. 10 Ohio State (D'Angelo Russell).
Xavier could be a good sleeper pick because of their effective offense and well-rounded lineup. Georgia State has a talented backcourt and Brigham Young had potential to be an upset pick before losing to Ole Miss in the play-in game.
However, this region seems like it was practically invented so that Wisconsin and Arizona can have an epic Elite Eight showdown. If either team fails to get there, they truly have nobody to blame but themselves.
-Andrew Goldstein
"Expert" Picks:
Region Champion- Wisconsin (Barbato, Born, Cianciolo, Goods, Greening, Linskens, Silver), Arizona (Becker, Goldstein, Reiner).
Sleeper Pick- Baylor (Born), North Carolina (Silver), Arkansas (Barbato, Greening), Xavier (Goldstein), VCU (Cianciolo, Goods, Linskens), Oregon (Reiner), Harvard (Becker).
Potential Cinderella- Ohio State (Barbato, Silver), Ole Miss (Linskens), Wofford (Becker, Born), Harvard (Goods, Greening, Reiner), Georgia State (Cianciolo, Goldstein).
East
The East Region is by far the most unpredictable portion of this year's bracket. Though Villanova is the No. 2 overall seed and Viriginia is the top-ranked two seed in the tournament, both teams would have to battle off opponents that could easily make runs.
Perennial contenders Louisville and Michigan State are always March threats with legendary coaches Tom Izzo and Rick Pitino at the helm, despite inconsistencies in the regular season. Last year's Cinderella, Dayton, is back in the tournament as one of the last four teams in, but still has the confidence and experience to find the glass slipper. And who could forget America's favorite mid-major, Northern Iowa, who is dangerous enough to take the whole region by storm and is picked by some to make it to the Final Four in Indianapolis.
Even with that being said, it's Villanova who will survive the East. After dominating a deep Big East conference, the Wildcats look poised to make a run deep into the tournament.
-Hank Greening
"Expert" Picks:
Region Champion- Villanova (Barbato, Becker, Born, Goldstein, Greening, Linskens, Silver), Virginia (Cianciolo, Goods, Reiner).
Sleeper Pick- Northern Iowa (Born, Goods, Reiner), Providence (Becker), Michigan State (Barbato, Goldstein, Greening, Linskens, Silver), NC State (Cianciolo).
Potential Cinderella- Dayton (Barbato, Becker, Goods, Greening, Linskens), Wyoming (Cianciolo, Goldstein), UC Irvine (Reiner), Albany (Born), Belmont (Silver).
South
If you like high-scoring basketball, then pay close attention to the South region in this year's tournament. This region contains seven of the top 32 teams in terms of points per game. It will feature fast paced play and explosive scoring with sparse defense.
Duke enters as the top seed and have a reasonably simple path to the Elite Eight. The team with the best chance of knocking off the Blue Devils could be the Utah Utes, who are not nearly as explosive but play stingy defense.
Utah is a popular pick to get upset in the first round by Stephen F. Austin. The Lumberjacks suffered close losses to Xavier and Baylor and possess one of the most potent offenses in the tournament.
Another potential upset is in the No. 4 vs. No. 13 match between Georgetown and Eastern Washington. The Eagles have the nation's best scorer, sophomore Tyler Harvey. The Hoyas were vastly over-seeded, but are a handful defensively.
The bottom half of the bracket is where even more craziness could ensue. The second-seeded Gonzaga Bulldogs have arguably the best team coach Mark Few has ever coached and has a strong balance of scoring options in guard Kevin Pangos and forward Kyle Wiltjer.
The Zags are incredibly balanced, but could run into the freight train of momentum that is the Iowa State Cyclones. Georges Niang is a matchup nightmare and the Cyclones can never be counted off after overcoming 10-point deficits or more in their last five outings.
One team who could trip up Gonzaga is Davidson. The Wildcats are extremely efficient offensively and Atlantic 10 player of the year Tyler Kalinoski is a stat sheet stuffer.
-Matt Barbato
"Expert" Picks:
Region Champion- Duke (Cianciolo, Greening), Gonzaga (Barbato), Iowa State (Becker, Born, Goldstein, Goods, Linskens, Reiner, Silver).
Sleeper Pick- Iowa State (Barbato, Greening), Georgetown (Becker, Linskens), Utah (Goods), SMU (Cianciolo, Goldstein), Iowa (Born), San Diego St. (Silver), Davidson (Reiner).
Potential Cinderella- Davidson (Barbato, Cianciolo, Goldstein, Linskens), Stephen F. Austin (Becker, Born, Goods, Reiner, Silver), Eastern Washington (Greening).
Champions
Kentucky
Yes, Kentucky is beatable, but that doesn't mean there's a team who can match all of its strengths. Wisconsin will prove to be a major threat in the Final Four rematch, but the Wildcats possess just enough length to contain Naismith candidate Frank Kaminsky. The Badgers do possess a dangerous 3-point shooting threat, are defensively stout and do not turn the ball over. ​Kentucky has too many scoring threats and are just a little bit better defensively than the Badgers.
Villanova has one of the best starting lineups in the country and Josh Hart is a big threat off the bench. Villanova will have to challenge Kentucky's length with quickness and point guard Ryan Arcidiacono will likely need to play a big role off the dribble. Villanova is a quality defensive team, but not nearly as good as Kentucky. Unless Darrun Hilliard and Hart are deadly from 3-point range, the Kentucky Wildcats will hoist the national championship trophy April 6.
-Matt Barbato
Kentucky has gone months without a real challenge, but it enters the tournament undefeated. Kentucky is without a doubt the best defensive team in the nation, every player is long and fleet footed. Its offense is more versatile than it gets credit for and they have tournament experience. To top it all off Kentucky has unmatched depth. Big Blue's second unit would be a Top 25 team on its own. This team is not unbeatable but they are closer to it than anyone else in the field – maybe ever.
-Grant Becker
This March Madness is entirely Kentucky's to lose. Kentucky has the highest win percentage in NCAA Tournament games. Against the field, Vegas has Kentucky at even odds to win. That's straight up ridiculous. With so much hype around the team, the Wildcats could potentially stumble to the likes of Wisconsin or Villanova, or even Wichita State in their own region. But the team in the 88th percentile or higher for every major offensive category will reign supreme. There's no doubt in my mind Kentucky will be cutting down the nets.
-Jacob Born
No one can stop Kentucky this season. You can only hope to contain John Calipari's Wildcats. With a team that could arguably beat the Philadelphia 76ers, there's a reason why Kentucky is the clear cut favorites at the Big Dance. They are outscoring opponents by 20.9 points per game and are top-3 defensively in points allowed per game (54) and blocks per game (6.9). Coach Calipari has another star-studded team, highlighted by the front court of Karl-Anthony Towns and Willie Cauley-Stein, that is hungry for their first NCAA Championship since 2012. This team has depth and is scary good and that's why they'll be a perfect 40-0 when it's all said and done.
-Mike Cianciolo
Sorry to be unoriginal with my championship pick, but I'm going with Kentucky. I usually don't like casting my lot with the title favorite, but this Wildcat team is simply on a different level than everybody else in the country. The 'Cats are top five in both offensive and defensive efficiency according to kenpom.com, they're undefeated and they've only had seven of their 34 wins come down to single digits. Willie Cauley-Stein and Karl Towns are the best defensive frontcourt combo in NCAA history, and they will lead Kentucky to victory. Big Blue will be tested, but they won't be defeated.
-Andrew Goldstein
I know, very creative. But I'd be surprised if any team but Kentucky won it all. Calipari can run two separate platoons that are each arguably better than a majority of starting fives in the tournament. Wisconsin could give them a run for their money, but the outcome should be similar to last year's. It will be a fitting end to the collegiate careers of freshman Karl-Anthony Towns, junior Willie-Cauley Stein, sophomore Aaron Harrison and freshman Devin Booker, who could all leave for the draft. Don't worry, Kentucky already earned the commitment of the top center and point guard in the Class of 2015 and 24/7 Sports has them as the favorite to land three more top-10 recruits.
-Jack Goods
Kentucky is clearly the best team in college basketball and the Wildcats proved it every night on the court. Some will critique how they just squeaked by in games they were heavily favored in, but the point remains that the Wildcats won and were favored in every game they played. Kentucky rebounds and runs the court better than any other team, two huge factors in the NCAA tournament. The Wildcats won't really face a challenge until the Elite 8, where they would likely play Kansas, a team they beat by 30 points earlier in the season.
-Hank Greening
Villanova
The Villanova Wildcats have been the one of the few teams in college basketball that almost nobody could stop. Under the leadership of the NCAA's George Clooney, the Wildcats amassed a 32-2 record, including going 6-0 against the AP Top 25. This team is as deep as they come, with five team members averaging around 10 points per game. When one player struggles on this team, another steps up and fills the void. The team is tough because it battled in the Big East, a conference that got six of its tournament teams into the NCAA Tournament. The Wildcats have been playing in the shadows of Kentucky and Wisconsin all season, but they now have the chance to show why everyone should have been watching them a lot closer.
-Chris Linskens
Wisconsin
The Badgers have great size in the front court with Dekker, Hayes, and Kaminsky, along with Dukan and Brown off the bench. Even if Kaminsky gets in foul trouble, they have enough overall size to rebound. They will add depth in the back court when Jackson returns from injury, along with Gasser and Koenig. Every starter can shoot and the team is the best in the country at avoiding turnovers. Defensively, they rarely foul and are great at help defense. This team is as efficient as it gets and can matchup with anybody and play any speed.
-Sterling Silver III
Arizona
Arizona heads into the tournament on a roll, comfortably winning its last 11 games. The Wildcats have one of the best starting lineups in the nation and are led by do-it-all freshman forward Stanley Johnson and senior guard T.J. McConnell. The Wildcats play stifling defense and are efficient offensively, shooting nearly 49 percent from the floor. With a 10-0 record against teams in the tournament, they have the upper hand in most match-ups. Their success will ultimately depend on the play of their big men. If the front line can "bear down," they can beat anyone in the field; even Kentucky.
-Dan Reiner
Leave a Comment