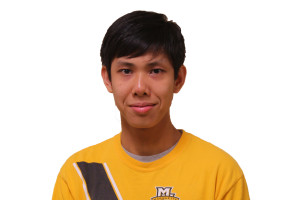 Last week, a record seven players from the University of Kentucky's men's basketball team declared for the NBA draft. What makes this number even more shocking is, among the seven, none are seniors and three are freshmen. Still, despite losing nearly half of their team, the Wildcats are expected to make a strong bid for next year's national championship, largely in part due to a number of elite recruits Coach John Calipari recruited to come to Lexington in the fall.
In many ways, Kentucky has become emblematic of what many have dubbed the "one-and-done" phenomenon in college basketball. Under this "system," schools recruit talented high school players, make a deep run into the NCAA tournament off the skills of freshmen and finally, say goodbye to them as they declare for the NBA draft.
The process is self-sustaining; prospective players want to play for a winning team, but at the same time want to have a lot of time on the court. In a team where many of the best players leave after only one year, they can have both.
The rules didn't always allow for one-and-dones. Before 2005, the NBA allowed high school players to immediately make the jump to the pros, with MVPs Kevin Garnett, Kobe Bryant and LeBron James as prominent examples. But in that year, the league signed a collective bargaining agreement with its players' union, requiring prospects be at least 19 and a year out of high school before entering the draft.
Not everyone is happy with the system, and for good reason. Success in college basketball now places more emphasis on a coach's recruiting skills rather than his ability to actually develop players. With many recruits staying on campus for only a year, or maybe even only a semester, there arises the issue of whether such players can truly be called "student-athletes."
In high school, I remember the excitement of watching my school's teams play and feeling a certain pride in seeing my classmates – guys that I joked around and sat through boring math classes with – play their hearts out. If anything, my interactions with my classmates both on and off the field confirmed one thing to me that should be obvious – they actually attended the school they represented.
At Marquette, the athletics department does a very good job of emphasizing the role of education for its players. With the notable exception of Dwyane Wade, most Marquette alumni in the NBA, including Jae Crowder, Wesley Matthews and Jimmy Butler, can actually say they graduated from their alma mater and not just attended.
When I see a Marquette athlete on the soccer field or the basketball court, I am reminded that he or she is one of us – that they too have waited in line for Schroeder's chicken parm, or had to wake up for an 8 a.m. philosophy course halfway across campus. I cheer for Marquette teams not just because they happen to wear a blue and gold uniform, but because I can relate to the individual wearing it, even if I do not know him or her personally. I'm not sure I could make the same connection with a player whose intention it is to leave behind the university as soon as possible.
Wisconsin Coach Bo Ryan recently derided the system as "rent-a-players," and in a way, his analysis is correct, for both sides of the equation. As much as schools use short-term players to get ahead, these same freshmen use their schools as a launch pad for future professional sport success. It is obvious to the schools known for one-and-dones that the word "education" is not used often, if at all, during the recruiting process.
But while the phenomenon is exploited by both sides, it is clear which side ends up winning in the end. Talented soon-to-be freshmen are always finishing high school, allowing teams to recycle players and stay relevant every year. By contrast, 60 percent of NBA players are expected to go broke five years after retiring from the league. Other than basketball, and without a college degree, these former players have little to no marketable skills to help them be competitive off the court.
In the past, players who went pro early often did so after three years, meaning it was relatively easy for them to make up their senior year by taking summer courses and other non-traditional programs. For players who may not even last a semester, the task of actually getting a degree can be daunting.
If the NCAA wants to get serious about ensuring the student aspect of college athletics remains relevant, it should work with the NBA to encourage new recruits to actually spend some time attending the schools where they play. And for those who clearly do not have any interest in higher education – let them go pro right away. The current system only makes a mockery of what college sports are meant to be.
Story continues below advertisement