FRANSEN: The equalizing effect of March Madness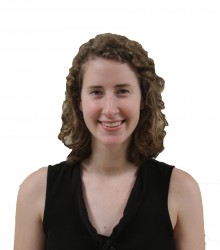 March is a time for madness, a time when everyone and their grandmother holds their breath as their bracket picks are ultimately blown to bits. The NCAA men's basketball tournament is a pretty big deal to sports aficionados and draws in a lot of amateur viewers as well.
One does not have to know much about college basketball to make predictions that sometimes can even lead to the best results. Picks based on a complete season of analysis can be just as wrong as selecting winners based on which mascot would win in an "Injustice-" style fight or by the head coach's attractiveness and that's the true beauty of the tournament. While you could have all the skills, the odds of probability are still against you.
As the chances of having a perfect bracket are one in 9.2 quintillion, you could go with only high seeds or teams who won their conference championship, but these factors are no sure thing (thanks, Iowa State.) No matter what you do, there's always room for an upset.
This is the great egalitarian quotient of the tournament. You don't have to know a lot of background information about basketball to make the right picks and even if you do, you could still be as wrong as those who always pick the high seed. Just as the David can rise up against the Goliath, everyone can be as right or wrong as anyone else.
I consider myself a college basketball fan, but not in the sense that I know everything that is going on at all times. That doesn't make my bracket any less valid, as I understand the important reality of the tournament's unpredictable nature. Of course, I only remember that after things start to fall apart.
As I complete my bracket each year, I feel invincible. Sure I ask my dad and sports fanatic friends what teams they are going with but at that point I'm not wrong yet and my choices are all possible. There is the possibility that I am all-knowing and that is exhilarating. Then day one hits and without fail I lose one of my Final Four teams; my "perfect" bracket starts to crack and my expectations of my predictive power become a lot more realistic.
Day two comes around with a bracket buster and I'm thankful that I don't have a lot of money riding on such unpredictable pieces of an even bigger puzzle. Some people put big money on their guesses which seems to go against the spirit of enjoying the game and the tournament's atmosphere. I would be too anxious to find any game that wasn't a blowout entertaining.
While my $5 pool entry is probably long gone, the tournament continues to be fun and entertaining. It is something to gripe about and we could use a topic besides the weather to complain about in the Midwest. It's another great American pastime that has been made into a consumerist plot with a lot of money floating around, but we can still find joy in it. Plus it is pretty fun to trump your cocky coworkers or prove Charles Barkley wrong. Of course it won't always shut them up, but it does come with a sense of pride.
The tournament showcases many different schools and athletes, yet it also brings together a hodgepodge of basketball enthusiasts and casual viewers to compete and engage with each other. Some will win, others will have to deal with some trash talk and, for those who could care less and want their CBS, TNT and TBS back, don't worry, this will all be over in April.
For now, this is the month of brackets and madness. Although, hopefully Kentucky at least has a good run or else I, and most predictors, am totally screwed.
Leave a Comment