GOZUN: Journalistic fame can detract from the news at hand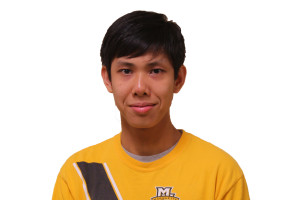 It is amusing to see journalists appear in the news headlines rather than bylines. As ironic as it is for NBC News to have to report on suspended anchor Brian Williams' foggy memories of the Iraq War, it is even more interesting to see how it reflects on journalism as a whole.
While Williams' fibs are definitely an ethical concern, it is important to note that in his role as an anchor, his job was pretty much to read stories written and prepared by other people. In other words, anyone afraid Williams blatantly lied during the evening news can breathe easy.
The controversy surrounding Williams is not a failure of journalism at NBC, but of marketing. Since Williams' suspension, the network's nightly news broadcast has significantly dropped in the ratings. While the content offered to viewers is essentially the same, the change in labeling and damage to the NBC brand has reduced demand for it.
Basically, any moderately photogenic person who can read and speak the English language clearly is qualified to be a news anchor. However, NBC chose to make Williams a focal point of its nightly broadcast, perhaps because there was a certain audience appeal to the (now dubious) anecdotes Williams would occasionally pepper the news with.
Alternatively, on C-Span, hosts almost never say their names on air in an attempt to emphasize that their role is to serve as objective facilitators when handling the news. Compare that with ABC's World News Tonight with David Muir, the CBS Evening News with Scott Pelley or CNN's The Situation Room with Wolf Blitzer.
Like everyone in front of a camera, news people can be considered celebrities just as much as the public figures they cover nightly. Whether it is due to viewers "trusting" one professional teleprompter reader over another or because one has better hair, in the world of news, messengers can be just as important as the message itself.
This phenomenon would not be too concerning if it remained relegated to news anchors, but in recent years it appears that this concept of the "star" or "celebrity" reporter has affected other segments of the media as well. In Marquette's College of Communication, many students note the disproportionately large emphasis on using social media such as Twitter as a way to promote content. While social media is obviously important for sharing one's work, it can take focus away from the quality of said work.
The democratization of the media, in which anyone with a cell phone and a Youtube account can be a "journalist," means those working in the media must work harder to stand out from the crowd. While good self-promotion and good journalism are not inherently opposed to each other, it is important for journalists to remember one of the most important rules of journalism: Journalists work for the best interest of the public, even if the public does not necessarily want to hear what they are reporting.
There is something to be appreciated in making journalism interesting and engaging. Good journalists draw in their audience and leave them thinking long after the last word is said. But at its worst, an attempt to stay interesting can develop into sensationalism. We will probably never know what Williams was really thinking when he said what he did about that helicopter, but it is safe to say it would have helped his career as a journalist more than journalistic skills, only if nobody found out.
Leave a Comment