Unusual study locations provide escape
Need a change of scenery from Raynor and the Brew? Check out these study spots to prepare for your upcoming exams.
Cudahy Hall
This location is overlooked as a prime study space for students. Its layout is different from many buildings or any other traditional study spots. Cudahy's space offers an opportunity  to find a table of their own to focus directly on schoolwork. With the many floors and tables on every floor, students can always find a table, in comparison to scouting the library for hours without any luck.
jPad in Johnston Hall
Located on the first floor of the Diederich College of Communication building, Johnston Hall. The jPad contains plenty of desk space for groups looking for creative space, and many couches and chairs that are perfect for quick catnaps between classes.
"It has a great space for studying because it is not packed so I always have a spot. Plus, it is in the building with all my classes so it's convenient,"  Lilly Wellen, a sophomore in the College of Communication, said.
Colectivo Lakefront Cafe
This building, built in 1888, was once the Milwaukee River Flushing Station. It has now been transformed into a cozy café for passers-by to enjoy and relax. Located at 1701 N. Lincoln Memorial Dr., this Colectivo location is open from 6:30 a.m. to 10 p.m. every day.
Emma Howard, a sophomore in the College of Communication, said she enjoys the relaxed feel of the location."I like the openness of the place. I feel like I can breathe and see life happening outside," she said. "I love places that have natural light and windows. When I'm in the library or my room, I feel like I'm in a box and being forced to study."
The Stone Creek Coffee Factory
The factory is located on 422 N. 5th Street, which is home to the corporate offices and roasting operations of Stone Creek. According to their website, the main floor, "The Factory Cafe," was opened in 2012 specifically for customers. The renovation created plenty of space to work and a great atmosphere for students to come and study.
"Stone Creek just has huge tables, plenty of outlets and a fireplace," said Amanda Wach, a graduate student in the College of Engineering.
Rochambo Tea House
This establishment is open every night until midnight at 1317 E Brady St. Rochambo partnered with the start-up venture Valentine Coffee Roasters to make uniquely planned beverages.
Their goal is to "build relationships and a sense of community…One sip at a time" as they are "purveyors of ancient pleasures, serving the underbelly for the greater good," according to their website. The tea house maybe small in comparison to other places but it still offers a unique experience for students.
"It has great coffee and a huge tea selection. The staff is cool, the music is fitting with the adult age group, and the general atmosphere is very relaxed,"  Katie Phillips, a senior in the College of Education, said.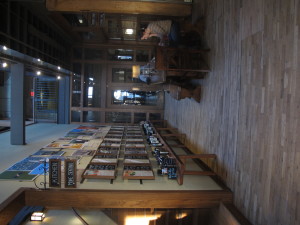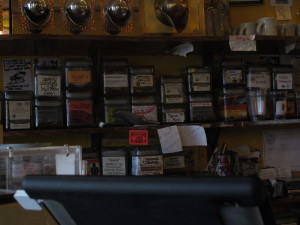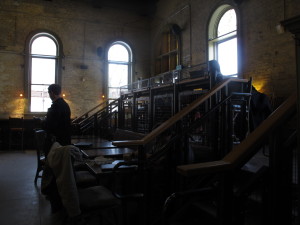 Leave a Comment