GOLDEN EAGLE: Despite being the only freshman, Cohen finds place on roster
Hang on for a minute...we're trying to find some more stories you might like.
When former coach Buzz Williams left Marquette for Virginia Tech, his all-star band of recruits began to depart as well. Ahmed Hill and Satchel Pierce followed Williams to Blacksburg, Va. Marial Shayok chose the nearby University of Virginia. Malek Harris chose Kansas State. Only one player remained at Marquette a Seymour, Wis., native Sandy Cohen.
However, Cohen's first reaction to the Williams news was to begin reconsidering his options. He quickly tweeted out that he would reopen his recruitment, only to be informed by athletic director Bill Cords he would not be released from his commitment until he met the new coach, due to Marquette policy.
When Steve Wojciechowski was hired, one of his first orders of business was to attempt to retain as many of Williams' recruits as possible. On his second day at Marquette, he drove to visit Cohen at his home.
"That made a big imprint on me," Cohen said. "That meant a lot to me and my family that he really wanted me here."
Cohen was convinced Marquette was still the place for him. A week later, he tweeted he would be honoring his commitment to Marquette.
The first recruit to arrive on campus due to Wojciechowski, Cohen finds himself in an unusual position as the only freshman on the roster. Cohen said he does not feel out of place as the lone incoming freshman. The older players have welcomed him with open arms.
"I really don't think about it too much," Cohen said. "I'm always with the older guys. They really don't treat me like a freshman."
Cohen joins senior Juan Anderson and junior Steve Taylor Jr. as the tallest forwards on the roster and his role will probably be coming off the bench. However, Cohen may get more playing time than the average freshman due to the lack of players on Marquette's roster this season. With no true center until sophomore Luke Fischer is deemed eligible, Anderson and Taylor will likely have to fill the center role as well.
Although he may commit some youthful mistakes, Wojciechowski knows he has something special in Cohen.
"He's a versatile player,"Wojciechowski said. "Obviously he still has the body of a freshman, so at times the physicality of the college game is something he's still adjusting to."
When he does play, he will be joining many of the youthful faces that will make up the core of Marquette basketball going forward. Sophomores Deonte Burton, Jajuan Johnson, and John Dawson will likely play with Cohen for three years, while redshirt freshman Duane Wilson could play alongside him every year he's at Marquette.
Although he is the youngest of the bunch, Cohen joins a team that is already built for the future.
"I'm with these guys every day," Cohen said. "These guys are like my brothers. Being with them every day, building that chemistry, that bond, it's great."
As for his decision to stick with Wojciechowski, Cohen has no regrets.
"He puts us as players first in his program, and that's how I think it should be."

About the Writer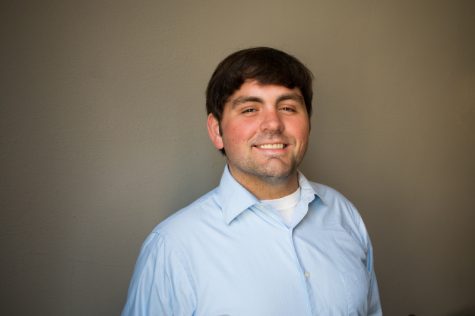 Jack Goods, Sports Editor
Jack Goods is the sports editor of the Marquette Wire, covering the men's soccer, basketball and lacrosse teams. He is a senior from Buffalo, New York...