Top 5 comedians to follow on Twitter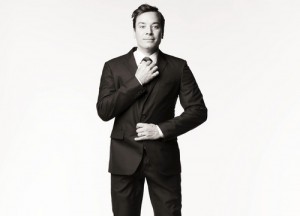 Need a quick chuckle on the way to class? Here are Marquee's top five comedians to follow on Twitter.
Aziz Ansari @azizansari
With an acting career in top show "Parks and Recreation" and stand up comedy since 2006, Anasari is definitely a Twitter user to follow. With almost four million followers, he keeps his fans entertained with his current tour updates that include pictures and videos, short, sassy tweets and shout-outs to new work coming from other fellow comedians.
Kevin Hart @KevinHart4real
This bold comedian will make you laugh until you cry with his personal stories and interesting jokes. From his acting career in the early 2000s in movies such as "Little Fockers" and "Scary Movie 3," Hart made a presence for himself on the screen and then on the stage. The acknowledgment in movies spurred his stand-up career and has launched from there. His Twitter feed will draw you in from the start, especially with a bio that reads, "My name is Kevin Hart and I WORK HARD!!! That pretty much sums me up!!! Everybody Wants To Be Famous But Nobody Wants To Do The Work."
Jimmy Fallon @jimmyfallon
"Saturday Night Live" actor, former "Late Night" host and current host of "The Tonight Show Starring Jimmy Fallon," Jimmy Fallon's career proves to be one to watch, with his short skits like "Ew" and his unique monologues. He has surpassed 15 million followers. His feed includes clips from his "Tonight Show" segments, retweets of many fellow actors and comedians and monologue updates with the hashtag #fallonmono.
Ellen DeGeneres @TheEllenShow
With over 32 million followers, it is clear why DeGeneres has her own television show. With entertaining games that involve audience members and her celebrity guests, Ellen keeps her viewers on their toes. Her confidence shows through on her Twitter with a bio that says, "Comedian, talk show host and ice road trucker. My tweets are real, and they're spectacular." Her tweets are equally as popular as her show, especially the selfie taken at the Oscars with a group of celebrities that read, "If only Bradley's arm was longer. Best photo ever. #oscars." This one tweet alone received 3 million retweets from Twitter users around the globe.
Stephen Colbert @StephenAtHome
Comedy Central host of "The Colbert Report," Stephen Colbert brings a whole new meaning to comedy with his political spin. His satirical news show portrays conservative pundits for viewers to enjoy. This snarky personality is also seen throughout his Twitter feed with jokes and links to clips of his show. Colbert maintains almost 7 million followers and was awarded with the honor to have "Won Twitter" with "the Most Retweeted Tweet of 2010."
Leave a Comment