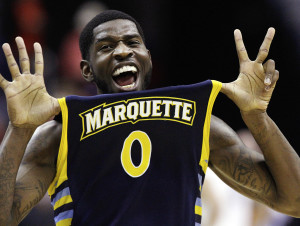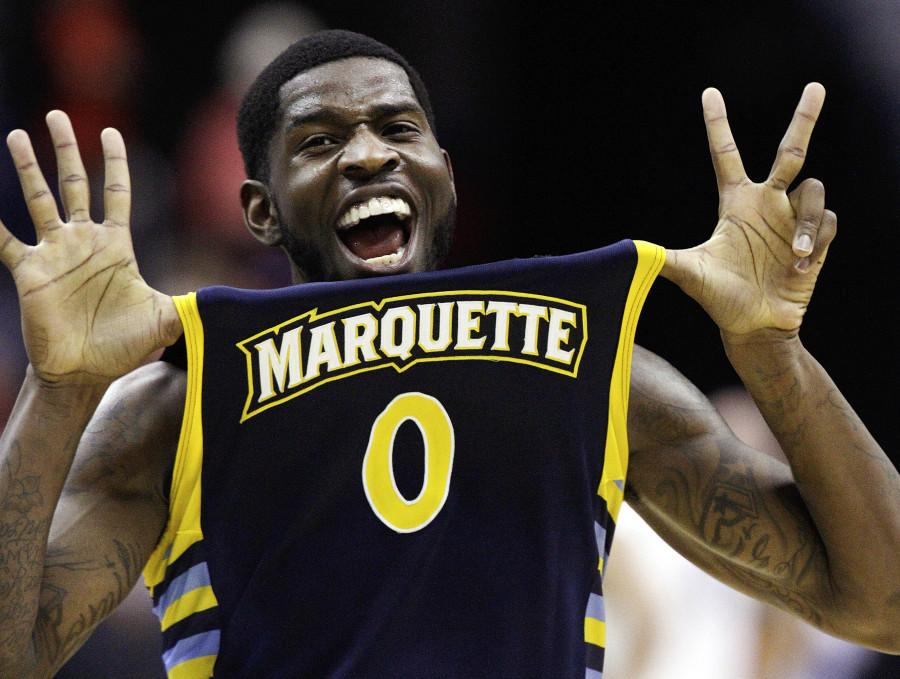 After a pair of Patrik Auda free throws, Marquette trailed Seton Hall by six points with 9:22 left in Tuesday night's contest.
Coach Buzz Williams quickly subbed Jamil Wilson back into the game and, on cue, the redshirt senior buried a jumper off an assist from Todd Mayo. The duo went on to score 10 more points, allowing the Golden Eagles to finish on a 27-10 run.
"We had a good shoot-around and I got in a groove early," Wilson said. "It carried over from my shoot-around and I just rode the wave."
The 77-66 victory secured Marquette's first Big East winning streak this year. The Golden Eagles improved to 6-5 in conference and kept their slim NCAA Tournament chances alive.
Wilson's game-high 25 points and 10 rebounds were obviously a huge factor, but an overwhelming advantage in free throws allowed Marquette to pull away late in the game. The Pirates attempted just 14 shots from the charity stripe the entire game, while the Golden Eagles made 22 in the second half alone.
"Looking at the numbers, do you anticipate that we're going to win with Jake (Thomas) and Todd (Mayo) going 3 of 13 and the other team is 10 of 21 from the 3-point line?" Williams asked in his postgame press conference. "No. No."
Marquette's dominance of the free throw line overcame Seton Hall's impressive shooting. The Pirates knocked down 60 percent of their field goal attempts in the first half and 48.8 percent in the second. The Golden Eagles, meanwhile, shot 88.2 percent from the stripe, knocking down 30 of 34 attempts.
Marquette amassed 26 points in the paint and pulled down 35 rebounds against Seton Hall Jan. 11. Even with Eugene Teague, the Pirates' starting center, in the lineup this time around, Seton Hall surrendered 28 points in the paint and were outrebounded 32-19.
Davante Gardner played a huge role from the line and under the basket, as the senior connected on 10 free throws and grabbed six rebounds in 20 minutes of playing time. The Golden Eagles' dominance of the offensive glass paid dividends as 12 offensive boards led to 14 second-chance points.
"Toward the end of the game, they got three to four (offensive) rebounds and ended up on the line," Seton Hall's Fuquan Edwin said. "They didn't miss too many free throws; definitely the rebounding was the difference."
Controlling the frontcourt plays heavily into Marquette's bruising brand of basketball, and Williams again acknowledged his team's toughness after the win.
"I wouldn't necessarily say that we're more talented than Seton Hall," Williams said. "I wouldn't say that we're more talented than Butler. But I thought in those two games, our culture and the toughness of our culture, was why we won."