February Style: Women's Style Switch Up
Five Hearts Boutique
By: Meredith Zoltan
Opening its doors back in September 2010, Five Hearts boutique has quickly become one of the Third Ward's top gems. The name comes from the five sisters in the owner's family. One of the five and their mother are the owners and buyers for the company. Since it's a mother-daughter team, owner Kelly Mansell says, "it's nice to have different viewpoints on how to translate the trends for the season." From the beginning, their goal has been to offer unique styles and brands at an affordable price. The styles carried in the store can be dressed up or down and are versatile enough to be used throughout the years. Both owners' passion and drive is translated into amazing fashion and great pieces.
Women's Style
By: Natalie Ragusin
Just a few key pieces in your closet can work for many occasions. Neutral pieces like black, grays, creams and olives are great as staples in your wardrobe. For those bold days, put together outfits with leopard or another loud print.
These essential pieces from Five Hearts boutique can work for class, running errands, lazy Sundays, travel, date nights, nights out, work events and even concerts. The key is to use less for more. With the right accessories, shoes and bags, an outfit can go from day to night or class to the office. Throw on a beanie for those bad hair days, or edge it up by adding it to your concert attire.
Dress up for your work event with structured heels and dress it down for some comfy combat boots for date night. Pleather is very 'in' this season. Five Hearts boutique's pleather pieces are great for this weather. Pleather can be subtle on the sleeves or on the top of a dress, instantly adding edge and something different to a plain outfit. It's all about how you put the pieces together and make them your own! Check out our style team's outfit ideas and incorporate these looks into your everyday wardrobe — bold or casual!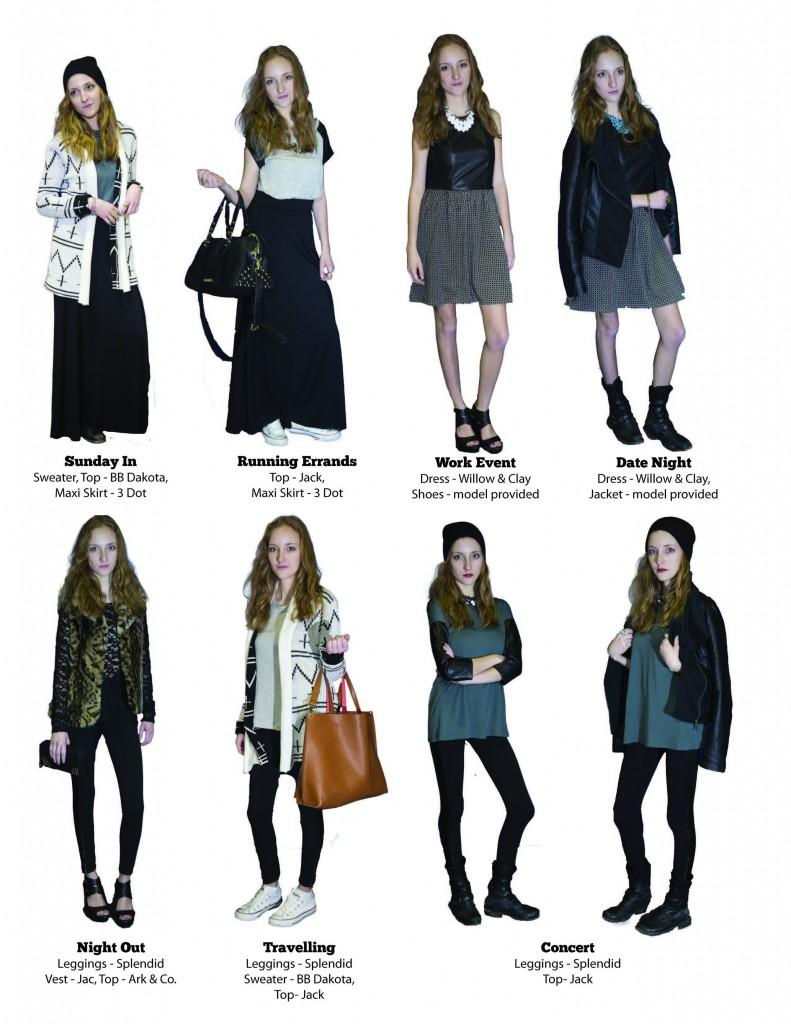 Leave a Comment