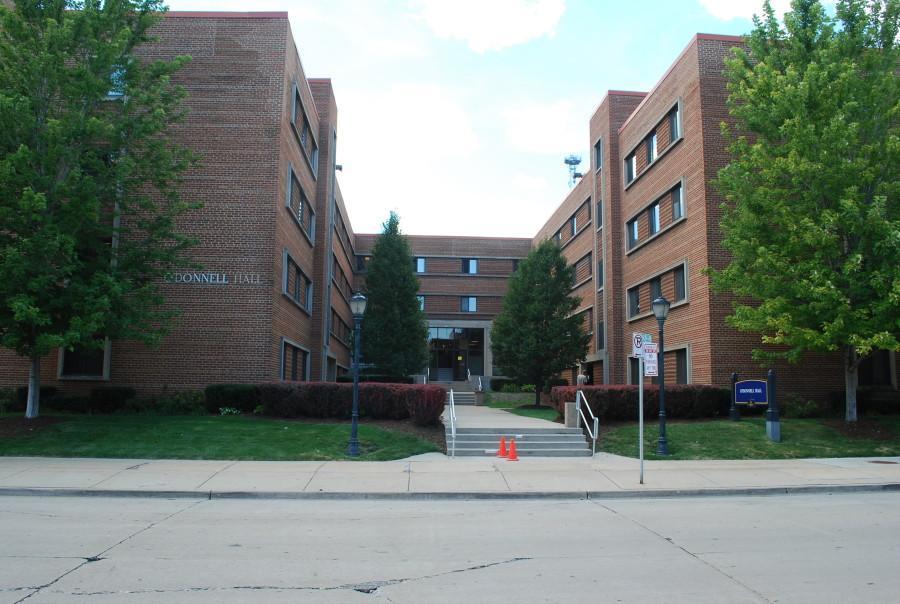 Two separate cases of robbery took place within minutes of each other near O'Donnell Hall early Tuesday morning.
Russell Shaw, interim director of the Department of Public Safety, said DPS officers were sent to the 900 block of N. 17th Street after receiving a report of an armed robbery just after midnight on Tuesday. Shaw said in an email that upon arrival, three female Marquette students said they were robbed at gunpoint by three subjects outside their residence.
Shaw said the three subjects approached the victims, displayed a weapon and demanded property before running south on N. 17th Street. One student victim said she reported abrasions on her right knee from the incident, but declined any medical treatment.
According to the Department of Public Safety's daily log, the combined total loss in property from this incident is estimated at $2,072.
As DPS officers were sent to the area and began searching for signs of the suspects, a DPS officer called out another possible robbery in progress near O'Donnell Hall. The officer found a male student victim, who reported the subject was running west from the scene. DPS officers located and detained the suspect, who was taken into custody by the Milwaukee Police Department. None of the suspects are affiliated with Marquette.
According to the daily log, the suspect displayed a weapon and demanded property, but fled before he could obtain any property from the second victim.
The juvenile suspect who was detained was the same suspect from the first incident on 17th Street.
Matt Phillips, a senior in the College of Arts & Sciences, said he witnessed the second incident near O'Donnell Hall and saw the two remaining suspects try to escape down Wisconsin Avenue.
"(I saw them) jump back in the car and take off, and they almost clipped and T-boned a car that was going down Wisconsin," Phillips said.
Phillips said an unmarked car and another DPS car chased the subjects down Wisconsin Avenue and that he did not see them after the cars left his line of vision. The unmarked car came back five minutes later.
Phillips also said DPS was already on the scene by the time he saw the subjects try to get back in their car.
"Somebody must have gotten a call off or DPS must have seen it because by the time that car came down Wisconsin, (DPS) had already arrested somebody down here … they already had him in cuffs when we came around," Phillips said.
DPS officers searched the area and were able to find the handgun, which was turned over to MPD.
MPD is still investigating the incidents and trying to locate and identify the other two suspects involved in the robberies. The suspect in custody has yet to be named.