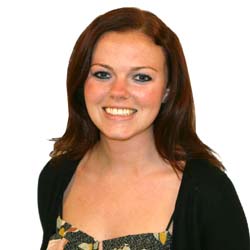 Guilt can be a pretty awful feeling. Not studying for a test, forgetting to call your mom after promising to do so or breaking up with someone are all things that might keep us up at night. Although guilt is often seen as negative, there is one type of guilt that always, without fail, is positive.
I'm talking about guilt that manifests itself in the form of pleasure.
Guilty pleasures are the love-hate relationships that we spend far too much time thinking about but refuse to admit to. They're the hidden thoughts, embarrassing interests and unusual habits that brighten our days. The best thing about guilty pleasures, though, is that some can't even be defined as guilty anymore because so many other people share the same peculiar obsessions.
What was once meant to be secret is now totally acceptable.
One of the best types of guilty (or not-so-guilty, anymore) pleasures exists within TV. There have been, and are currently, some pretty deranged shows out there. Our guilt stems from the fact that we would never morally support the shows' absurdities in real life. At the same time, though, we justify such obsessions by reminding ourselves that the actors are making bank and often acting from a script.
What it boils down to is that sometimes we just want to watch nonsense. And that's totally okay.
My personal guilty pleasure show – the twisted "American Horror Story" on FX – returns for its second season this Wednesday, and I couldn't be more thrilled. Although it comes from the writers of "Glee," this show is so unbearably perturbing that it's irresistible.
I honestly can't justify why I like this show. Maybe it's because the plot line is brilliant and sickening at the same time. Maybe it's because I'm awkwardly drawn to fictitious evil – yes, I would choose to be in Slytherin at Hogwarts. Maybe it's that one of the show's characters last season inspired my current hair color. Or maybe it's as simple as Adam Levine being a recurring character this season. Whatever it is, this show may not be for you, but it absolutely is for me.
There are plenty of other guilty pleasure shows that aren't quite as … warped … as mine, though. Let's look at some of the best known (and most guilty) over the years.
The Bachelor/The Bachelorette: This show is guiltily pleasurable for both men and women. It's so much of a guilty pleasure that people (myself included) regularly visit sites like Reality Steve to read spoilers before the season even premieres. So much of the show is scripted – cue awkward mask man, Bentley and every time the Bachelor or Bachelorette says, "That was the hardest decision I've ever had to make." But the hopeless romantics in each of us still want the relationships built on the show to last. Even if only three couples out of 24 seasons are still together, one thing that will never be second-guessed is the fact that Chris Harrison has the easiest job in the world, and we all secretly want to be him.
Anything on TLC: If someone can name one show on TLC that isn't absolutely ridiculous, please let me know. I feel bad for the poor individuals who get their lives displayed on this channel, no matter if it's in "Dance Moms," "Toddlers and Tiaras," "Say Yes to the Dress" or "My Strange Addiction." Some of these shows are simply unreal. But let's face it, ranking seven-year-olds in a pyramid due to their dance performances, watching toddlers go tanning, Pinterest wedding boards in television form and people who like to eat glue make us all feel better about ourselves.
Avatar: The Last Airbender: This might be a stretch, but just hear me out. I owe my sister for introducing me to this gem of Nickelodeon entertainment. This weird animation is absolutely addictive. It's more than just a cartoon. It has political undertones. Oh, yes. And is actually pretty funny in a shamelessly geeky kind of way. If you can watch this show and not debate which type of bender you would be, you're clearly missing the point. The movie was a fail, but this show is nothing to be laughed at.
The Secret Life of the American Teenager: This show doesn't even deserve to be called a guilty pleasure. The only guilty thing about it is how the actors should feel for agreeing to say the word "sex" at least 200 times per episode. It's all the characters in the show think about. I'm not quite sure if this is a strategic move by the writers to gain viewers or if the show really is just as baffling as it seems. Either way, it's not okay.
The list goes on and on. Unfortunately, I didn't get to things such as Lifetime made-for-TV movies or "Talk Sex with Sue Johanson," which I'm sure more than a few of us felt oh-so-rebellious watching back in the day. The message, however, is clear. Guilty pleasures are nothing to be ashamed of. In fact, they're probably not as guilty as you think.
Story continues below advertisement