GOODMAN: Lamenting sequels that ruin the original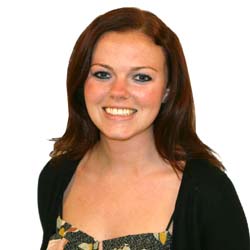 There are few things that frustrate me more than a sequel that ruins a great original. We've seen it with "Jurassic Park," Disney classics, the "Saw" series, "Grease" and the "Halloween" movies, as soon as they attempted to incorporate witches.
There was never a time when dinosaurs should have been extinct more than during "Jurassic Park III." In "Cinderella II: Dreams Come True," Disney completely disregarded the fact that fairy tales are supposed to end with "happily ever after." Not "happily ever after … and then there was more."
The "Saw" movies became even more confusing than the reason I spent all that money to see them in theaters. "Grease 2" proved that some awkward guy on a motorcycle trying to seduce Michelle Pfeiffer didn't come anywhere close to Danny and Sandy.
And news flash, "Halloween," I don't care about Michael Myers in space, on a beach or in a run-down house murdering a bunch of kids who just got high.
What might frustrate me even more, though, is when producers try to make a sequel out of my favorite shows and movies.
If you haven't heard, there is going to be a "Boy Meets World" sequel. In other words, there is going to be a sequel/spin-off "thing" (I'm not quite sure what to call it) to one of the greatest shows of our generation's time.
If you can't already tell by my rantings, I'm not quite ready to jump on the "Girl Meets World" bandwagon.
The plan is to reprise Cory and Topanga (Ben Savage and Danielle Fishel) as they embark on one of the most terrifying journeys of parenthood – raising a teenage girl. Their 13-year-old daughter, Riley, will experience many of the ups and downs of adolescence as she … wait for it … meets the world.
There hasn't been much word of plot lines or other returning characters, but it is known that Cory will be a seventh grade teacher, and Riley's best friend, Maya, causes her teacher, Mr. Matthews, a whole lot of trouble.
Sound eerily familiar?
I don't want to be a Debbie Downer, and I truly hope this show succeeds so I can watch Cory and Topanga at a normal time instead of at 6 a.m., but let's just think about this for a second.
Cory and Topanga are the new Mr. and Mrs. Matthews. At the same time, Cory is the new Mr. Feeny. Riley is the new Cory. Maya is the new Shawn. Together they'll face the struggles of junior high. The only difference is that instead of having to walk five feet out the door to receive life advice, all Riley has to do is call upstairs for a nice paternal heart-to-heart.
"Girl Meets World" seems to be exactly what it sounds like … a poor substitute for a great show. I wonder if the theme song will be the same – no need to mess up something that works, right?
Wrong, apparently.
So, Disney Channel, please don't mess this up. You saw what happened to Molly Ringwald when she joined the cast of "The Secret Life of the American Teenager" and said goodbye to ever having the same type of successes she had in John Hughes films.
By no means am I saying the producers of this sequel shouldn't try. I'm just saying there are some really high expectations that come along with its creation. The returning characters need to be revitalized yet still have all of their same lovable characteristics. And the new characters need to be dynamic and not live in the shadows of the actors who used to fill their similar roles.
And above all else, please bring back Mr. Feeny.
So yes, "Girl Meets World," I'll give you a chance, but you'd better live up to the epic-ness that was your predecessor. And please, oh please, don't end up tainting my childhood.
Leave a Comment