First-year attacker relies on Canadian roots to find community within team
Before it was lacrosse and hockey sticks, it was a fishing rod, a hunting rifle and the great outdoors. At least, that was what childhood for first-year attack Andrew Bowman was like.
"Since the age of three or four, my dad had given my brother, Colby and I lacrosse and hockey sticks to play with, but even hunting and fishing was introduced to me before that," Andrew said. "Those two things sometimes play a bigger role in my life than lacrosse."
Growing up in Nanaimo, British Columbia, the Bowman brothers were raised on all things outdoors, which included the sport of hockey.
"Colby and I played mostly hockey when we were younger," Andrew said. "In a way, playing too much hockey translated into eventually liking lacrosse more."
When Andrew decided to switch his focus solely to lacrosse, he said the transition was a smooth one.
"The culture of the game is very similar to hockey," Andrew said. "They are two different sports, but still similar at the same time in the sense of game management. Seeing the field is like seeing the ice."
After playing field lacrosse for six years at Nanaimo District Secondary School, two of which he shared the field with his brother, Andrew made the move to Milwaukee to play under Marquette men's lacrosse head coach, Andrew Stimmel.
"The recruitment process was a little bit more unique, him being from Nanaimo, way out west in Canada," Stimmel said. "We recruited him during COVID-19 based off of highlights and watching box and his indoor film and seeing how many points he was scoring. It was a unique process for us to get a hold of him, but the more conversations had with him, we felt like we stumbled upon a kid that was a diamond in the rough and was going to come in and have a great career for us."
Long story short, Andrew committed to play 2,179.3 miles from his home, but he wasn't the first Bowman to head to the states to play collegiate lacrosse.
Colby, a junior student-athlete, plays Division II lacrosse at Walsh University in Ohio.
"It's a lot for us Canadian kids, moving a long way from home," Colby said. "For me, the first couple months were pretty tough considering I'd never been away from home for longer than a weekend, but being able to experience that for two years before Andrew, I was able to let him know that he might have some tough times."
Following in Colby's footsteps was natural and Andrew said the helpful tips were an added plus.
"He (Colby) always said to me, 'The first semester is not going to be an easy thing on you' or 'Mom and dad too, they're going to miss you and we're going to miss each other too,'" Andrew said. "This year, I was able to go down and see him over fall break, then over Christmas break we spent every day together, he's my best friend."
For Andrew, his older brother's influences range far beyond life lessons and lacrosse.
"I pretty much have looked up to him my whole life," Andrew said. "He is my role model; his leadership has helped me get through everything. He helped me to where I am now."
As a true first-year, Andrew has made his presence known on the field. After taking down then-No. 5 Penn State, where Andrew posted his first career hat trick, he earned Big East Freshman of the Week on March 20.
"He's definitely not the loudest guy on the team, that's for sure, but he's a heck of a competitor and even though he doesn't say much, that's shown in how hard he plays," Stimmel said. "Some of the plays he is willing to make, especially on the inside, where you're going to get hit and you're going to take some shots from the defense, he's always willing to do that. That's just who he is."
Off the field, Andrew has found a piece of his outdoorsman side within his fellow teammates.
"I've been fortunate enough to have become really good friends with Devon Cowan, who's definitely had a similar situation where he'd grown up hunting and fishing," Andrew said. "I was lucky enough to go out to his farm with him in Kansas over Thanksgiving, which was super cool. Now, we try to get outdoors as much as we can outside of lacrosse and school."
Now that Andrew resides in what seems like a concrete jungle, he said the biggest change is in perspective.
"Sometimes being in the city is a big change for me, but it's also become a different way of looking at life now, and Milwaukee has shown me that you can be in the city and still get out and have fun," Andrew said.
Though the terrain of the Midwest varies from that of British Columbia, Andrew said it's the values of hunting and fishing that never change, no matter where you are.
"A lot of things I've learned, have been through hunting and fishing, which follow the main theme of hard work," Andrew said. "Nothing in hunting, nothing in fishing is ever given to you, you've got to work for it. Taking that value into lacrosse, I've discovered that you must go and earn what's there and keep continuing to work hard."
A note to Andrew from Colby:
"I am so proud of what you've done so far in such a short amount of time at Marquette.  You're one of my best friends, so to see all the hard work that is finally starting to pay off at the highest level, makes me really proud of to say you're my brother."
This story was written by Ava Mares. She can reached via email at [email protected] or on Twitter @avamaresMU.
Leave a Comment
About the Contributors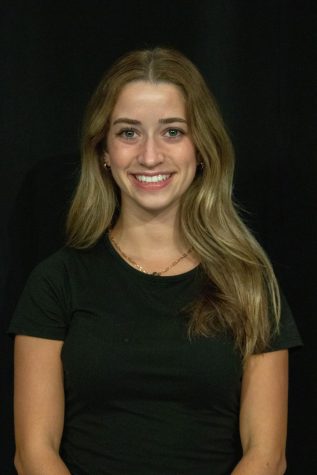 Ava Mares, Assistant Sports Editor
Ava is an Assistant Sports Editor at the Wire. She is a junior from Andover, MN studying journalism and minoring in pre-law.

In her free time, Ava enjoys...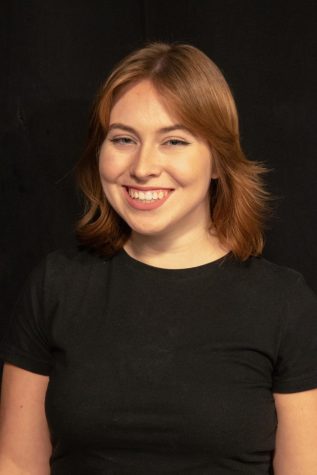 Katie Craig, Staff Photographer
Katie is a Staff Photographer at the Wire. She is a first-year from Lakeville, MN studying digital media and minoring in advertising.

In her free time,...