Osburn grows Golden Eagles brand in home state
In the 11 seasons as a Division I program, the Marquette women's lacrosse team has had just two players from the state of Colorado.
However, Marquette head coach Meredith Black said that because of the newest member, first-year attacker Tess Osburn, there will be three more Colorado products in the 2023 recruiting class who will don the blue and gold.
"Tess helped spark getting more and more (players from Colorado). Tess' parents are super awesome; they have a big network of lacrosse in Colorado," Black said. "Tess really sparked what is, hopefully, to be a lot more Colorado kids coming."
Osburn said she is excited to help bring in a new generation of Colorado players to Marquette.
"It's really cool, no one else is from Colorado and other girls on the team have girls that are older than them from the same area," Osburn said. "I'm excited to have those people and to connect with them."
While lacrosse has grown in the past 13 years in the state, with the number of schools fielding lacrosse programs having risen by 59% from 2010-2018, it hasn't always been like that.
"When I started playing, no one knew what it was, no one was playing it," Osburn said. "It was such just a small population in Colorado that was playing, and there were barely any club teams."
Even growing up in Castle Rock, Colorado,  Osburn had never heard of lacrosse before, until her cousin, Sean Mayle, started playing lacrosse in high school in San Carlos, California.
"He introduced it to my family and that's how we first started playing," Osburn said. "We would always play with him (in my backyard and) I would always go to his games (as well)."
What Mayle believes started the explosion of lacrosse in Colorado was the 2015 University of Denver men's lacrosse national championship team.
Mayle was a first-year on that squad.
"Lacrosse has been an East Coast thing from its infancy (and) the fact that UD ended up winning and bringing a national championship west of the Mississippi (River), it gives everyone a sense of hope that anyone can do it as long as you put the effort in," Mayle said. "I think that was able to open a lot of folks' eyes."
Osburn said it opened her eyes to potentially playing lacrosse at the college level.
"I don't think anyone would have thought that Denver would have been good at lacrosse because it's so far away from everything," Osburn said. "That really pushed me to want to win a Big East title or do something that changes history."
Osburn went on to play at Valor Christian High School in Highlands Ranch, Colorado under Terry Ellis. She led the Eagles to their first Final Four appearance in her first year there.
"She's the most natural goal scorer I've ever coached; she finds a way to put the ball in the net," Ellis said. "It's been a pleasure to coach her and see her development."
After her four years at Valor, Osburn chose to remain an Eagle, but she just added some gold, deciding to come to Marquette and join Black's program.
"The coaches definitely stood out to me. I talked to a bunch of other schools, but these coaches felt so loving," Osburn said. "I watched a practice and (the players) all seemed super close as a team and that's what I was really looking for."
It wasn't easy for Osburn at first to adjust to a new coach in Black, after being coached since before high school by Ellis.
"When I came to college it was different having a different coach and a woman coach," Osburn said. "I love Coach Black, but it was definitely different."
Osburn has continued to make history as the second player ever to become a Golden Eagle hailing from Colorado as she became the first player in program history to score from the state in the season opener against San Diego State.
On the season, Osburn has 19 goals and five assists while playing in every single game so far this season.
"The best thing about Tess is her mentality. Although she's a freshman, she plays very free, very loose, she seems to just have fun out there," Black said. "She goes one hundred percent speed in everything she does and she is very coachable."
With the way Osburn is playing, Mayle said she is setting a new standard for players coming from Colorado to Marquette.
"If you're coming in with expectations, you have to set that bar high," Mayle said. "She's done an amazing job doing that, she's really showing the talent coming out of Colorado and these non-traditional areas that it competes with the top talent from the 'hot beds.'"
Osburn said she takes pride in currently being the only player from Colorado at Marquette.
"I really like being from Colorado. People don't really realize that lacrosse is big in Colorado, especially when everyone on the men's and women's team are mostly from back east," Osburn said. "I like it because it shows everyone that it doesn't matter where you are from, you can be equally as good."
This story was written by Jackson Gross. He can be reached at [email protected] or on Twitter @JacksonGrossMU.
Leave a Comment
About the Contributor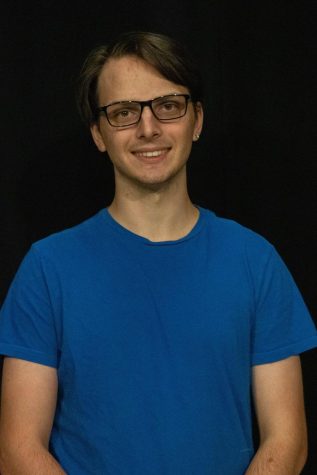 Jackson Gross, MUR Sports Audio Producer
Jackson is the MUR Sports Audio Producer at the Wire. He is a senior from Wheeling, IL studying journalism and minoring in digital media.

In his free...