Comeback falls short for Marquette in loss to Bellarmine
For the first time in over a month, Marquette men's lacrosse hit its home turf at Valley Fields. The Golden Eagles fell to Bellarmine University, 11-10, on their home base.
"It was a battle," senior attack Jake Stegman said.  "I think they (Bellarmine) just made more plays than us and at the end of the day, the team that makes more plays is going to win."
BREAKDOWN
The Saturday matinee game started off strong for Marquette when senior face-off specialist Cole Emmanuel won the ball.
Moments later, senior defenseman Mason Woodward picked up a ground ball to set the defensive pace for Marquette.
Later in the first frame, Bellarmine recorded four shots to receive a shot clock violation. 20 seconds after the violation, Stegman scored the first goal of the contest.
Marquette's minimal lead was held for nearly three minutes when Bellarmine scored a goal of its own. The first period stood at 1-1.
Under three minutes into the second period, Bellarmine took the lead for the first time on the afternoon with a man-up goal by Tayo Oladunmoye.
The Knights extended upon their lead with another goal, but the Golden Eagles quickly closed the gap with another man-up goal this time by junior attack Luke Blanc.
Late in first half Bellarmine scored once more to put Marquette in a two-goal deficit heading into halftime.
After the Knights tacked on a goal in the opening minutes of second half play, the Golden Eagles quickly responded with a series of two goals coming from Blanc and Rappis.
Bellarmine took the reins for majority of the third quarter, recording five uninterrupted goals. Marquette did not see another goal until defensive graduate student Zach Granger scored with mere seconds left in the quarter. The third concluded with a score of 10-5.
COMEBACK QUARTER FALLS SHORT
Marquette came out fighting in the final quarter with an early goal from senior attack Devon Cowan. Minutes later, Cowan put the ball in the net yet again to bring the score to 10-7.
Bellarmine scored will 11:07 left on the clock, but Cowan responded with another goal, which earned him a hat trick. Luke Blanc joined the hat trick club as well, and Stegman saw his second goal of the afternoon.
Despite the run from Marquette, time was not on its side. The game concluded with Bellarmine on top, 11-10.
STATISTICAL LEADERS
Marquette was outshot 17-16 in the first half. The Knight also picked up 15 ground balls compared to the Golden Eagles 12.
Senior face-off specialist Luke Williams won three of Marquette's four face-offs. Emmanuel won the other face-off.
Both teams suffered 12 turnovers by the halftime mark.
Cowan and Blanc led Marquette with three goals apiece. Stegman followed suit with two, while Granger and Rappis each posted one.
As a face-off unit, Marquette won 13 of 25 face-off's. Transfer graduate student Grant Evans won 8 of the 12 he took, while Williams won 4 of his 9.
NEXT UP
Marquette heads back on the road for a neutral non-conference matchup March 18 against Penn State University in Levittown, New York.
This article was written by Ava Mares. She can be reached via email at [email protected] or on Twitter @avamaresMU.
Leave a Comment
About the Contributor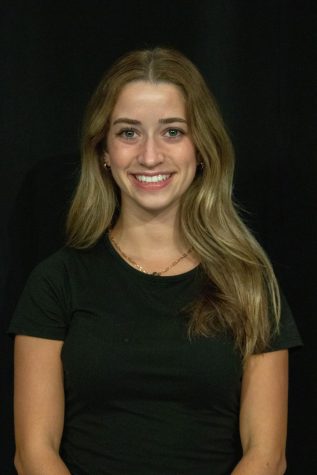 Ava Mares, Assistant Sports Editor
Ava is an Assistant Sports Editor at the Wire. She is a junior from Andover, MN studying journalism and minoring in pre-law.

In her free time, Ava enjoys...