Ebony Ball 2023: Celebrating Black History Month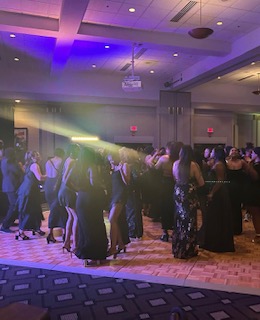 When members of the Black Student Council lost their leadership due to the events of the convocation, questions came into play as to what would happen with an annual event that is important for many Black Marquette students: Ebony Ball. The annual event is held to highlight Black excellence on campus during Black History Month. BSC was the group that helped put the event together.
Despite the circumstances at hand, that wasn't going to stop Olivia Ford, a junior in the College of Arts & Sciences, as well as a BSC member, from putting on the event this year.
"We don't really have much space or representation on campus. So it's great to see us all come together and be able to love on each other and appreciate each other, while also looking good," Ford said.
To keep the show going, Ford sought help from various organizations on campus that provide support for students of color at Marquette, including members of the Center for Engagement and Inclusion, the National Pan-Hellenic Council, and others.
"It wasn't going to happen, but I was very interested and I love Ebony Ball. And I love being Black here at Marquette, so I wanted to make sure I put it on," Ford said. "We officially got the green light to put on Ebony Ball on Jan. 20. We only had a month, so we had to make sure everything got done as quick as possible, because we want our students to be able to come together."
Ebony Ball featured a poem read by Tamra Keith, assistant director for the CEI, and words from keynote speaker Kenneth Lock, the Pastor for Evolve Church. Lock is also the barber and chaplain for the Milwaukee Bucks.
"He is very influential here in Milwaukee, everyone knows his name. Being able to have him meant a lot to me," Ford said. "He was so ecstatic about helping and coming to Marquette to talk to the Black students here. He was just so amazing."
Ford noted someone who was a big contributor to this year's Ebony Ball was Darrell Campbell, a sophomore in the College of Arts & Sciences.
"Our focus was really just trying to come up with a committee to form Ebony Ball. We formed the committee, set a date, and just started planning right away," Campbell said.
This year's Ebony Ball had a sold out attendance with lots of dancing, music from DJ Todd and food.
"A lot of people showed up, we had enough food, there was still food left over. So we over planned, and it's actually a good turnout," Campbell said.
Christian Meyer, a sophomore in the College of Arts & Sciences, didn't attend last year's Ebony Ball, but was very glad to make it this year's.
"I got peer pressured into coming, and I'm glad I did. It's just a bunch of beautiful Black people doing their thing, and I love that," Meyer said. "You don't get too much of this at a PWI (Predominantly White Institution), so I'm glad I'm getting this here."
For Meyer, events like this are important for the Black community at Marquette, especially when events like the Ebony Ball are not often given to the community.
"We're always spread out, but it's good to have a lot of people in the same room cause it makes you remember that you got a support system," Meyer said. "And that you're doing what you're doing for a cause that's bigger than yourself."
This story was written by Rashad Alexander. He can be reached out at [email protected].
Leave a Comment
About the Contributor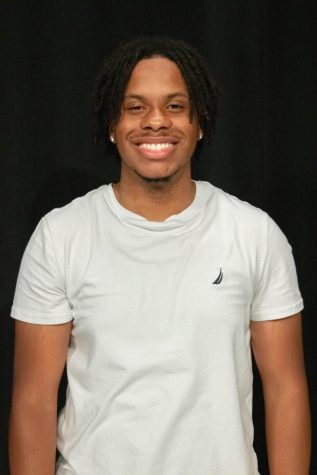 Rashad Alexander, Music Director
Rashad is the music director for MUR at the Wire. He is a senior from Chicago, IL studying journalism and minoring in writing intensive English.

In...