Black History Month events continue with mental health keynote
Midterms are right around the corner, where students may deal with burnout as they push towards the middle of the semester. The American Psychology Association showed a consistent increase in stress levels among Gen Z adults. But, students were able to learn how to handle burnout and their mental health at a keynote event in honor of Black History Month.
The event featured a soul food dinner, including greens, chicken, mac and cheese and more at the Alumni Memorial Union.
But the star of the keynote was Dr. Dominique Pritchett, a therapist based in Kenosha, Wisconsin, at her practice named "Beloved Wellness Center." One of the things she spoke on was making sure people seek help when it comes to their mental health, especially within the Black community.
"People are talking about it (mental health) more. There are certain people who may not be in touch with mainstream media, so they might still be stuck on old-school stigma and not be talking about it," Pritchett said. "I want people to not just talk about it, but to get the help that they need."
Pritchett also spoke on her college experience being at a predominantly white institution, Carthage College, and the culture shock she dealt with. In fall 2021, Carthage Institutional Research shows undergraduate enrollment had 69.6% white students as compared to 5.8% Black students.
She offered advice for students of color who are in a similar situation at Marquette University now. In the Fall of 2021, Marquette saw a 4.3% Black population, compared to the 68% population of white students.
"Even though it's a PWI, it is so important to get all of the experience possible, because they are a part of the bigger world which we now work in. In order to get that comfort, connect with the people you're most comfortable with and build meaningful relationships so you have those go to people to hold you accountable and support you," Pritchett said.
Dr. Pritchett closed out her keynote by asking the audience to "Live Out Loud."
"Live out loud means to live the best life you can right now. Tomorrow ain't promised. That means, take healthy risks, that means get out of your comfort zone. So many amazing things happen when you are safely uncomfortable," Pritchett said.
The keynote topics were important to Deziray Moore, a senior in the College of Arts & Sciences, who said she learned a lot from Dr. Pritchett's speech.
"My biggest takeaway would be to slow down and to put myself first," Moore said. "I learned a lot of techniques on how to care for myself and setting boundaries and ensuring that the relationships around me are effective for me and I'm effective for them."
Moore also explained what Black History Month means to her as she takes part in campus events this month.
"I feel like February is the month of love and sharing compassion. Black History Month is when you share those stories and connect with your people and grow from things that may have held you back," Moore said.
Sheena Carey, a professor in the College of Communication, said she feels that while it's good that Marquette is doing these events for Black History Month, more could still be done.
"There's usually a great effort to make certain that there's more visibility," Carey said. "I wish events like these weren't necessarily confined to the month of February, that these are things that would be sporadic throughout the university's academic calendar."
Carey also feels that when it comes to teaching, celebrating and learning about Black history, it shouldn't be limited to the month of February.
"We only kind of get this concentration in one month and then we kind of move on to other things. I appreciate the attention, but I wish it wasn't necessary," Carey said.
Students can find more news on Black History Month Events on Marquette's website. Students can also visit Dr. Pritchett's website if they are interested in being a therapy client with her.
This story was written by Rashad Alexander. He can be reached at [email protected]
Leave a Comment
About the Contributor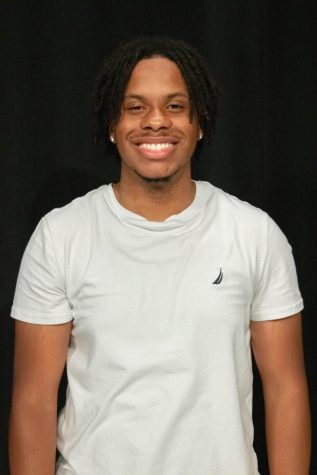 Rashad Alexander, Music Director
Rashad is the music director for MUR at the Wire. He is a senior from Chicago, IL studying journalism and minoring in writing intensive English.

In...