Marquette moves into driver's seat of Big East title after outlasting No. 16 Xavier
Marquette men's basketball inched one step closer to hoisting the Big East Regular Season Title for the first time in over a decade.
No. 11 Marquette fought its way back into its heavyweight matchup with No. 16 Xavier behind going punch for punch in the second half.
Junior forward Olivier-Maxence Prosper, who struggled for majority of the night, came up heroic for the Golden Eagles as he put in a second chance opportunity with 1.6 seconds remaining for the 69-68 victory.
"You can't go play your best if you're playing through avoidance goals, to go not make mistakes or to not miss a shot, or not give up a basket" head coach Shaka Smart said. "You have to be attacking and aggressive, you have to let your hair down and go after it."
With the win, Marquette moves one-and-a-half games ahead of Xavier, No. 24 Providence and No. 18 Creighton in the conference standings.
O-MAXimizes on opportunities
After spending the entire first half in a deficit, Marquette found some rhythm towards the end of the half cutting Xavier's advantage to 28-24 heading into halftime.
Then the Golden Eagles' offense opened up in the second half as they opened on a 8-0 run with 3-pointers from sophomore guard Stevie Mitchell and junior Tyler Kolek.
Both teams then went into a back-and-forth battle for the majority of the half, with a multitude of lead changes occurring.
Xavier graduate student forward Jack Nunge posted a lay-up to pull the Musketeers ahead by one, 68-67, with eight seconds remaining.
With seconds winding down, sophomore guard Kam Jones attacked the glass and put up a shot. Prosper tipped in Jones' missed layup for the winner.
"I saw it (the ball) roll out and then I saw O-Max come flying in and I was like 'oh my god', then I looked at the clock and it was 1.6 and I knew we had to get a stop," sophomore guard Stevie Mitchell said. "It's a testament o O-Max, he's a winner and he's going to keep sticking with it regardless."
 Smart said he was happy for O-Max and proud of how he played.
"The tip-in is a huge, game-winning play, but the domino is 'How do I make the guys around me better,'" Smart said. "The reality is we want to be a team who's whole is greater than the sum of our parts."
Proof is in the paint
Marquette has become known for its offense. From being ranked first offensively in the Big East and pushing conversations on the national scale, Marquette's offense has become well-known.
Within the final the final five minutes of the first half, Marquette went from zero points in the paint, to 16 points.
Marquette finished the evening with 40 of 69 points coming from the paint. In a similar sense, Xavier secured 38 points in the paint.
The Golden Eagles kept it close due to their offensive rebounds, which totaled 15 compared to Xavier's four.
Statistical Leaders
Kolek led the first half in point for Marquette with seven on the board.
Junior forward Oso Ighodaro and Mitchell trailed with six points apiece on the half. Then, within the initial eight minutes of the second half, Kolek nearly doubled his point contribution, adding six points, while Mitchell followed suit, pilling on five more.
By the end of second half, Kolek finished with 15 points and five assists. Mitchell ended with a team-high of 17 points and a career-high of 6 steals, while Ighodaro followed with 14 points and six offensive rebounds.
"I really want to give credit to Oso, O-Max, Stevie, the guys that went in and got offensive rebounds tonight," Smart said. "Quite simply, if you are having a tough shooting night and you don't go rebound the ball, you're not going to win." 
Slow start
The first half was an upward battle for the Golden Eagles as the Musketeers held the lead for nearly 15 minutes.
Despite having the best ranked offense in the Big East and the highest percentage of points inside the arc in the nation, the Marquette offense seems unable to find its usual tempo.
At one point, the Golden Eagles was caught in a 13-point deficit.
The momentum shifted for Shaka's squad late in the first half, specifically within the final five minutes of the frame.
In that time, Marquette recorded seven fast breaks in which Mitchell and Kolek began to find success at the net.
Even when trailing in the second half, Marquette was able to keep the ball hot and the pace fast.
Next up:
Marquette now heads on the road to take on Creighton Feb. 21 at the CHI Health Center.
This article was written by Ava Mares. She can be reached via email at [email protected] or on Twitter @avamaresMU. 
Leave a Comment
About the Contributors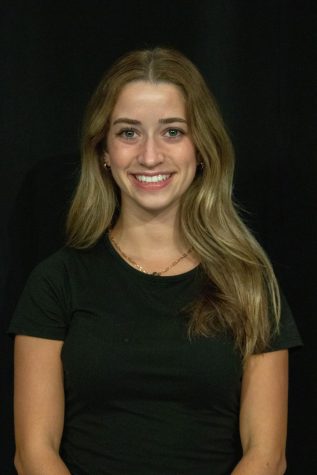 Ava Mares, Assistant Sports Editor
Ava is an Assistant Sports Editor at the Wire. She is a junior from Andover, MN studying journalism and minoring in pre-law.

In her free time, Ava enjoys...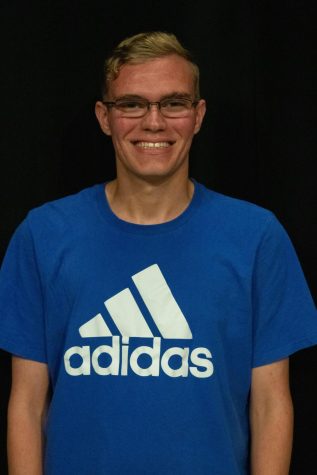 Alex DeBuhr, Staff Photographer
Alex is a staff photographer at the Wire. He is a sophomore from Bartlett, IL studying digital media.

In his free time, Alex enjoys swimming, photography,...