Q&A with NBA Draft insider Sam Vecenie on Olivier-Maxence Prosper
Marquette men's basketball junior forward Olivier-Maxence Prosper's performance at the NBA Draft Combine at Wintrust Arena in Chicago, Illinois surprised a lot of people.
But not everyone.
At the NBA Combine, Prosper recorded a 35-inch standing vertical and 40.5-inch maximum vertical, both of which ranked top five among all participants. In the five-on-five scrimmage May 17, Prosper recorded 21 points and grabbed seven rebounds. 
Senior Writer for The Athletic Sam Vecenie has been an advocate of Prosper for a long time, so to him, the Montreal, Québec native's showing was not a surprise. 
Earlier this week, Vecenie took a few minutes to speak with the Marquette Wire about Prosper. 
What are your overall thoughts on O-Max as a player?
Really interesting player. 6-foot-8, 7-foot-1 wingspan. Can really defend, that's where everything starts for him. He's an excellent defensive player, the tape that really stands out to me in that regard is the Big East Tournament, where he was tasked with the Jordan Hawkins assignment. And Jordan Hawkins is obviously flying off of all of these really creative screen actions that Connecticut runs for him. I thought O-Max made his life absolutely miserable that entire game, and it was just a microcosm of what I think O-Max can bring to the table. He's this big wing, who is a real athlete who can chase smaller guys off of screens, in addition to being able to, on the ball, match up at a really high level, with bigger wings and forwards of that kind.
You were high on Prosper before a lot of other people. What put him on your radar?
Just an enormous body. 6-foot-8 with a 7-foot-1 wingspan and can really move his feet. It's hard to find guys like that, that have that kind of athleticism, and that kind of size and length that can play competently on the wing. In addition to having real potential to shoot, O-Max shot 34% from three this year, he's a pretty reasonable rebounder. He just has the kind of size and athletic profile that you look for from potential defensive NBA wings, that can also hopefully down the road develop into not being a negative on the offensive end because of that potential to shoot.
What did you make of his NBA Combine performance?
The thing that stood out most to me was, at Marquette, due to Tyler Kolek, due to the way they involve Oso Ighodaro in the offense in the high post, we didn't get a lot of opportunity for O-Max to dribble the ball and showcase that he can really handle it at a high level or even at a baseline level.
This is probably the most important thing I saw in Game 1 of the NBA Draft Combine games. O-Max Prosper hasn't had the opportunity to showcase his handle at all at Marquette. Him being able to comfortably handle the ball (and even string out a big in a ball screen?!) is huge. pic.twitter.com/MA4AYB4DWy

— Sam Vecenie (@Sam_Vecenie) May 18, 2023
Were you surprised Prosper did that well at the Combine?
No, not really. These combine games are always a little bit hit or miss for guys that aren't tried and true shot creators and aren't 3-point marksman. But O-Max has an incredibly mature demeanor and mindset, he has a very professional attitude about the way he approaches things. So I didn't think he'd be in any way startled by the moment, or let the moment get to him.
If he does declare, when do you think he will be drafted?
It is very possible that O-Max could hear his name called in the late first, it's very possible that he doesn't hear his name called until 45. We're still very early in the process, and there are a number of potential outcomes in that regard for him.
What puts Prosper ahead of some of the other guys in his class?
It really is the size differentiator. It's easier than you would think to find players in the 6-foot-4 to 6-foot-6 range that can guard and have potential to shoot. It's actually quite difficult to find guys that are in that 6-foot-8 range with real length, with real shooting potential, with already proven defensive track record. So it really does come down to the size that boosts him a little bit more versus maybe some others.
How does Prosper's game fit in today's NBA?
One of the most impressive and intelligent and thoughtful humans that I've come across in almost any draft that I've covered up to this point. He is truly an exceptionally high level human being that you can tell really takes a lot of time reading the scouting report prepping for how he's gonna have to play, prepping for what an opposing players tendencies are… It's that, to me, that is the differentiator for him versus some others. It's that level of detail that prep work that he's really going to put in. In addition to the work ethic, in addition to that overall level of intelligence. He's just a really really sharp kid that you buy into certainly being able to be successful at the NBA level on defense.
Is there a current comparison to him in the league?
Dorian Finney-Smith. With the Brooklyn Nets now, played for Dallas and emerged there, over the course of four or five years, really good defender has that big positional size that really helps them defend up and down the lineup in a really valuable way.
How much do you think Prosper's improvement on 3-point shooting has jumped out at NBA scouts?
If he was just a 30% 3-point shooter, he'd certainly be much less interesting to NBA scouts.
Do you think he can make an impact on an NBA team from day one or does he need to develop before becoming a key role player?
If he comes in from day one, and is an elite defender, then yeah, he'll probably play, but my guess is that it'll take some time in the G League.
Prosper has until May 31 to announce his decision as to whether or not he will be moving forward with the NBA Draft, forfeiting his final year of college eligibility. If he does, Prosper will wait to hear if his name is called on draft night, which is June 22 at the Barclays Center in Brooklyn, New York.
This article was written by Jack Albright. He can be reached [email protected] or on Twitter @JackAlbrightMU. 
Leave a Comment
About the Writer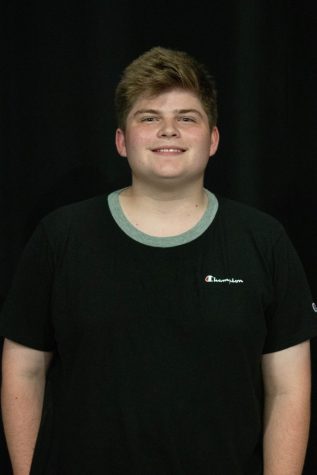 Jack Albright, Sports Reporter
Jack is a Sports Reporter at the Wire. He  is a first-year from Charlton, Massachusetts studying journalism

In his free time, Jack enjoys watching...