From setter to coach, the Big East has 4 former setters at their teams helm
This year's Marquette volleyball team is comprised of more setters than what meets the eye when scrolling down the roster list or when looking at a lineup.
In fact, there are seven combined setters on this year's roster, including those who aren't in uniform.
The team's current setters who wear the long-sleeved uniform with Marquette across their chest are sophomore Yadhira Anchante, senior Caroline Dragani and sophomore Ella Foti.
There are also some setters disguised in sports polos or sweaters who sit near the net on game day as four of the five coaches played setter in college.
"I had no idea until I got here," first-year volunteer assistant coach Adam Campbell said.
Marquette head coach Ryan Theis, assistant coach Abby Gilleland, Campbell and director of volleyball operations Ellie Adams were all setters in some regard during their playing days.
"It allows for us to communicate well," Campbell said. "We all kind of see the game similarly as well, which also helps us kind of stay on the same page."
Adams played setter at the University of Wisconsin-Stevens Point and at the University of Wisconsin-Parkside where she was a three-time captain. Campbell played at St. Ambrose in Iowa.
Theis said that having a coaching staff full of setters is merely a coincidence, just like having an assistant named Ryan in Ryan Walthall and previously Ryan (RJ) Lengerich.
Including Theis, four of the 11 head coaches in the Big East were setters in their playing days.
Gilleland, who played setter at Ohio when Theis was the coach, said she wasn't surprised that so many of the coaches in the Big East were former setters.
She had one similarity between coaching and setting, which she believes is just one reason for setters making the jump into coaching after they take off the jersey for the final time.
"Both are really big decision makers," Gilleland said. "I think the decision making when you're put in the shoes of a coach, what are you doing every day? You're making decisions to put your team in a situation to be successful."
Setters and coaches both make important decisions, but the setters are the ones setting up their hitters to score points.
Anchante, the starting setter for Marquette this season, has become the main decision maker after the Golden Eagles transitioned from a 6-2 with two setters last season to a 5-1 this season.
For Anchante when she gets the second touch she has all the power. Some of the decisions she has to pick from are if she's going to set junior outside hitter Aubrey Hamilton on the outside or sophomore middle blocker Hattie Bray when she slides to the right side. Anchante also has the option of setting sophomore outside hitter Jenna Reitsma in the back row or dumping it herself.
Aubrey Hamilton gets in on the action with a kill. MU has 37 kills and counting. #WeAreMarquette pic.twitter.com/t3QMoNoVes

— Marquette Volleyball (@MarquetteVB) September 18, 2022
The decision-making aspect of being a setter is what Gilleland said is a key differentiator between setters.
"They have the ability to take a bad pass and make it a good one and put hitters in good situations to score points," Gilleland said. "Much of the decision making that lies in the position that you can have a really great setter that makes a lot of poor decisions and not win a lot of matches because of it."
While in college at the University of Wisconsin-Milwaukee, Theis served both roles when he was the setter and the coach for the club volleyball team.
"Some of it was by necessity," Theis said. "Nobody was signing up to coach for no dollars."
During that time Theis excelled on the court and was a two-time All-Midwest 10 selection. He also found his way on the women's volleyball bench as a student assistant for the University of Wisconsin-Milwaukee.
"That's when I actually started learning to coach. I was more just in charge of what was going on the court versus coaching it," Theis said. "By the time I was a senior and had helped the women's team and learned drills and ideas and structure that helped and made me more effective as a leader for the club team."
Theis said he also learned more than the Xs and Os of volleyball.
"As a player-coach … I was 21, a guy on my team that was 27. I had a guy that was 18 and not interested in showing up to practice on time," Theis said. "You just learned some nuances and how to treat others, how to handle others in bad situations, how to communicate. That was actually a very valuable learning experience."
With enough experience coaches know what position some of their players should be playing, even at a young age.
Dragani, in her third year at Marquette after transferring from Portland State, grew up as a right-side hitter during her first couple of years of volleyball due to being left handed. Then one day at a young age, she was moved to setter and stuck with it ever since.
The ability to influence and touch the ball on every play is what Dragani said appealed to her about the position.
"I feel just being able to touch the ball on every play, it's kind of like a guaranteed thing," Dragani said. "Any of the back row people can pass it but everyone knows that the setter gets the second touch. I feel like that's a cool part about it … you're able to influence every play."
The influence a setter has is comparable to the influence the man under center in football has.
"A lot of times people compare it to like a quarterback and a lot of decision making," Gilleland said. "I think just kind of the way the game is structured, being the second person that touches it, touching it every rally and typically the relationship between a setter and the coach is a lot more intertwined in decision making."
Gilleland is the primary coach for the setters, but the relationship between Theis and his setters, specifically Anchante is still strong.
"In our situation it's I trust her and I think she trusts me. I think the relationship is if she needs something, she can come talk to me and I will be there for her," Theis said. "Her day-to-day communication is with Abby (Gilleland)."
"My office is always open if she needs anything. I'm there to help her be successful whether it's in the classroom, whether it's her international travel, whether it's communication with a teammate and she'll come to me when she needs help with any of that."
This story was written by Ben Schultz. He can be reached at b[email protected] or on Twitter @benschultz52.
Leave a Comment
About the Contributors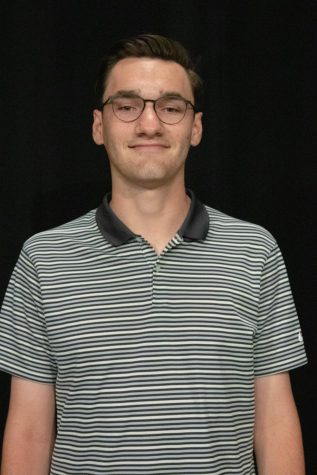 Ben Schultz, Assistant Sports Editor
Ben is an Assistant Sports Editor for Fall 2022 at the Wire. He is a senior from Wauwatosa, WI studying journalism.

In his free time, Ben enjoys golfing.

This...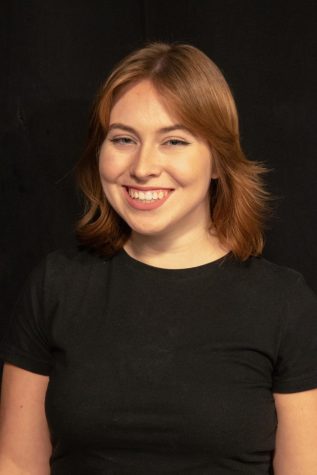 Katie Craig, Staff Photographer
Katie is a Staff Photographer at the Wire. She is a first-year from Lakeville, MN studying digital media and minoring in advertising.

In her free time,...