Ryan Walthall joins women's volleyball coaching staff
Marquette volleyball head coach Ryan Theis announced Monday morning that Ryan Walthall will join the coaching staff as an assistant coach, replacing RJ Lengerich, who stepped away from coaching Monday.
"When RJ decided to step away from coaching, my first thought was to try and get Ryan Walthall on staff," Theis said in a statement. "Walt(hall) is a tireless worker and committed to the study of volleyball."
Walthall comes to Marquette after seven seasons at Penn State University, where he served as an assistant coach on the men's volleyball program.
As a former Nittany Lion himself, he helped Penn State become one of the best serve-receive teams in the nation this spring. In his six seasons in State College, Pennsylvania, Walthall helped led the Nittany Lions to a 110-62 overall, 66-15 EIVA record and two trips to the NCAA Championship under head coach Mark Pavlik.
"He has spent the last six years working with some of the best male volleyball players in the country at Penn State and we had the pleasure of working together two years at Ohio," Theis said in a statement. "The team, of course, made fun of the fact that I am only willing to hire Ryans, but I call it a coincidence. I look forward to working with him again."
Walthall served as a key part of Penn State's success last season, helping the Nittany Lions rank as the top team in the Big Ten in opponent's hitting percentage and blocks per set, holding teams to .156% hitting percentage and 2.75 blocks per set.
Prior to his time with Penn State, Walthall spent time with three different women's programs at North Florida University, University of California Santa Barbara and Ohio University.
In his one season in 2014 with UCSB, Walthall served as the team's offensive coordinator while also handling the video analysis for both scouting and player development.
While at Ohio, he worked as the Bobcats' defensive coordinator under Theis. Under Walthall, the Bobcats defense led the MAC in both opponent hitting percentage (.172) and blocks per set (2.75), while also tallying the fifth-most digs (16.24/set).
As a player at Penn State, Walthall had an illustrious career as he was a part of four national semifinal squads, including the 2006 season when the team competed in the National Championship match.
During his senior season in 2007, Walthall ranked 15th in the nation and led the Nittany Lions with a 2.33 digs-per-set average. After moving to libero in his junior season after two seasons serving as a defensive and serving specialist, Walthall helped led Penn State to a 21-8 record and a national-runner up finish.
Walthall will now join Abby Gilleland as an assistant coach on Theis' staff.
This story was written by Jackson Gross. He can be reached at [email protected] or on Twitter @JacksonGrossMU. 
Leave a Comment
About the Contributors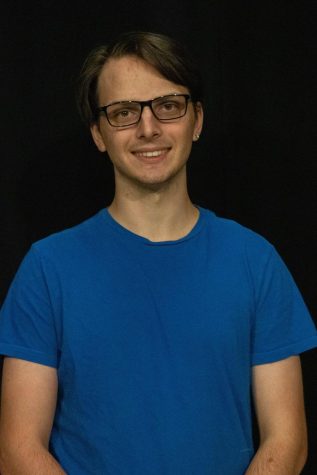 Jackson Gross, MUR Sports Audio Producer
Jackson is the MUR Sports Audio Producer at the Wire. He is a senior from Wheeling, IL studying journalism and minoring in digital media.

In his free...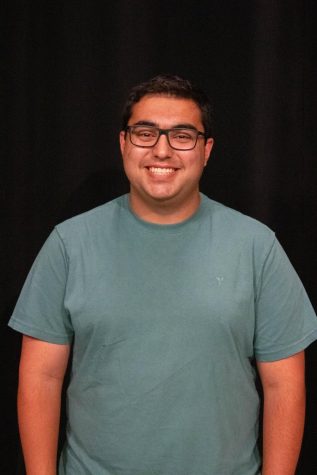 John Leuzzi, Executive Sports Editor
John Leuzzi is the Executive Sports Editor for the Marquette Wire. He is a senior from Mount Laurel, New Jersey, majoring in journalism and minoring in...