Theis names Gilleland as assistant coach
Marquette volleyball head coach Ryan Theis announced Monday afternoon that Abby Gilleland will join the coaching staff as an assistant coach, replacing Meghan Keck who left in mid-January after eight years.
"Meghan and I had the great pleasure of recruiting and coaching Abby while at Ohio University," Theis said in a statement. "It is very fitting that Abby take over Meghan's spot."
Gilleland comes to Marquette after three seasons at UConn, where she was an assistant coach and worked closely with the team's setters.
As a former setter, Gilleland was an instrumental part of the coaching staff at UConn and was a factor in McKayla Wuensch being named BIG EAST Setter of the Year this past season. Wuensch ranked second in the conference in assists per set (9.65) and upped her average to 10.20 in conference matches.
With the Golden Eagles, Gilleland will serve in a similar role helping in recruiting and working with the setters.
"Abby is loyal, hard-working and very intelligent," Theis said in the statement. "She was an All-American setter and an even better competitor. She is the perfect fit for our program."
Prior to her time at UConn, Gilleland served as an assistant coach at the University of Tennessee at Chattanooga for both the 2017 and 2018 seasons. With the Mocs' she helped with their setters, overall offense, recruiting, in-match strategies, operations planning, and served as the academic liaison.
As a player under Theis at Ohio, Gilleland had an illustrious career as she earned Mid-American Conference Player of the Year and Setter of the Year in addition to being a two-time All-American Honorable Mention.
In her playing days with the Bobcats, Ohio amassed a 93-33 overall record and lost just seven games in conference play. Gilleland has her name etched in the Ohio University volleyball record books, ranking third in total assists (4,702), second in assists per set (10.45) and third in hitting percentage at 31 percent.
Gilleland now joins RJ Lengerich as assistant coach along with director of volleyball operations Kelsey Lahey and volunteer assistant coach Peter Netisingha on Theis' staff.
This article was written by Ben Schultz. He can be reached at [email protected] or on Twitter @benschultz52. 
Leave a Comment
About the Contributor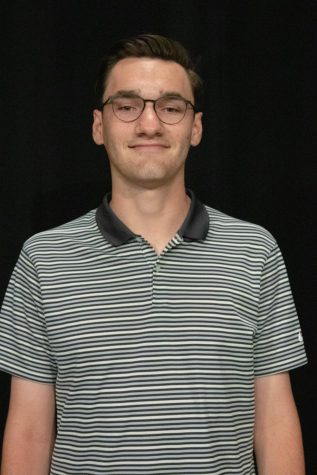 Ben Schultz, Assistant Sports Editor
Ben is an Assistant Sports Editor for Fall 2022 at the Wire. He is a senior from Wauwatosa, WI studying journalism.

In his free time, Ben enjoys golfing.

This...