Women's soccer puts together offensive showing in 5-0 win
Everything seemed to have clicked in place for the Marquette women's soccer team Sunday afternoon.
Despite its up-and-down offensive start to the season, the Golden Eagles seemed to have all cylinders working in a 5-0 win over the University of Wisconsin-Green Bay at Valley Fields.
"It felt good," Marquette head coach Frank Pelaez said. "They've been really wanting to explode and today they were able to do that, right from the start. They want it more than I do and that's the cool thing. They keep telling me, 'Coach, we're getting better, we're getting better, we're not getting the result, but we're getting better' and we are."
For Marquette, it was the first time since its 5-0 win over Chicago State University Feb. 15 2021 where five different players scored goals.
It was also the first shutout win of the season for Pelaez's squad.
"We preach shutouts," Pelaez said. "Clean sheet is what we worked for and that is what I said at halftime. I said I don't care what the score is, but do not allow them to score and we have to be able to have that presence."
It did not take the Golden Eagles long to get on the board, in fact, it took just 57 seconds.
Moving up the left sideline in front of the Green Bay bench, sophomore defender Mia Haertle sailed a pass into the box in which senior midfielder Alex Campana headed home to put Marquette up early 1-0. It was Campana's first goal of the season.
"We're all super hungry for a goal. We came out locker room ready to go and I saw Mia's head up," Campana said. "We have done that a couple times in practice and I just went for it. Super happy to see it go in the net."
A few minutes later, the Golden Eagles expanded their lead.
Junior forward Elsi Twombly spun past the Phoenix back line on her way to putting a shot past Green Bay senior goalkeeper Annie Mason for her first goal of the season.
Marquette went up 3-0 in the half in the 23rd minute on a score from sophomore forward Kate Gibson.
Green Bay's best scoring opportunity in the first half came in the 28th minute on a breakaway opportunity but Marquette sophomore goalkeeper Chloe Olson made a sliding save.
The Golden Eagles tacked on two more goals, from sophomore midfielder Julia O'Neill and first-year midfielder Cate Downs, in the second half cementing its statement win.
Olson finished with two saves on three shots faced in her first collegiate career start.
Pelaez said the decision to start Olson over senior goalkeeper Mikki Easter was more to give Olson an opportunity to gain some experience than a change in the position.
"I have two really good goalkeepers and I got to constantly think of the big picture when it comes to getting into the Big East," Pelaez said. "Chloe did an outstanding job. I knew Chloe would and she's a good leader out there. You just got to find the right time to put them in."
Meanwhile for Olson, she said "it felt great" seeing her name on the lineup card when she arrived to the field.
"I wanted to come out confident because I know that what we do in training and what (assistant coach) Erin (Scott) has put us through sets us up for success," Olson said. "It felt good to like step on the field and put some of that work to use."
Block recorded a career-high two assists on the afternoon. The Wisconsin native has shown her versatility on the pitch this season, playing both midfield and defense, which has impressed her coach.
"Hailey is the kid who is such an ultimate competitor," Pelaez said. "She will do whatever it takes to be on the field and help her team out. I talk to her and tell her I need you there and she just gives me that stern look, nod and goes 'I am good wherever you want me.'"
Marquette will now begin its two-game Minnesota road trip Thursday at the University of St. Thomas at 4 p.m. CST.
"Today was really important. We have a hard five day road trip ahead in Minnesota so we need to keep the momentum going," Campana said. "We need to keep getting those goals in the back of the net and just put our head down because we got Big East play coming real soon."
This article was written by John Leuzzi. He can be reached at [email protected] or on Twitter @JohnLeuzziMU. 
Leave a Comment
About the Writer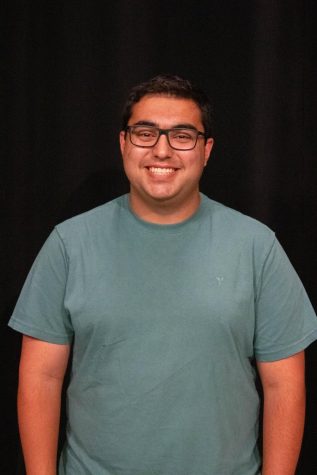 John Leuzzi, Executive Sports Editor
John Leuzzi is the Executive Sports Editor for the Marquette Wire. He is a senior from Mount Laurel, New Jersey, majoring in journalism and minoring in...