REVIEW: Rainbow Kitten Surprise concert
Concert Rat (noun): a person who makes it their life's mission to go to as many concerts as possible
Example: I have become a self-proclaimed "concert rat" after impulsively buying a ticket a week before the show. 
I bought a ticket for the band Rainbow Kitten Surprise who performed at the Holland Performing Arts Center in Omaha, Nebraska. RKS has a few songs that you might recognize from TikTok such as "Cocaine Jesus." The North Carolina natives are known for combining indie pop with folk-rock alongside meaningful lyrics.
The concert venue was different than what I'm used to. I grew up going to the Holland Center for symphonies, jazz concerts and motivational speeches by people such as Neil DeGrasse Tyson, so to see an indie rock band there was a bit of a shock. However, I think the space worked well for their set. The acoustics there are amazing, and the lighting effects they were able to do paid off well.
The opening band was The Brook & The Bluff, who I had never heard of before, but I thoroughly enjoyed their set. Joseph Settine, the band's front-man, mentioned that all the members were formerly choir singers which shone through in their gorgeous harmonies. I think this band complemented the vibes of RKS and matched the audience's energy.
Throughout the show there was a lot of smoke and some intense lighting sequences that added a lot to the meaning of their songs and increased the impact of their performance. 
While I really enjoyed their set and the production value that went into their show, I wish they had a little more crowd interaction. It felt like they were kind of going from song to song. The space would fade to black in between song sequences which personally felt interruptive.
Aside from that, the concert was incredible. The atmosphere was absolutely electric. RKS fosters a welcoming, accepting environment where the freedom to be yourself is expected. Everyone was dancing without a care in the world, and the diversity of people that this band has impacted was impressive, all around me were different genders, ages, aesthetics.
Before the show, I had to familiarize myself with their discography because I only knew the bits from TikTok and parts my friends have shared with me. About a week prior to the concert, I started going through all their albums and discovering what songs I liked best. The songs that have gotten popular on TikTok are wonderful, but I wouldn't say they are a fully accurate representation of their whole discography. Some of their other songs have a more obvious folk influence and possess more of a storytelling aspect.
The live versions sounded very similar to the studio recordings which I appreciated because it made them easier to sing along to, but it was different than other concerts I've been to. Some artists I've seen have had different live variations that they'll perform to be diverse from the album versions. For example, I saw Harry Styles in concert and he performs his song "Canyon Moon" way different than the way it was recorded.
Towards the end of the show, they said that there was only one more song, but after a few minutes of darkness and the roaring crowd they walked back to perform a couple of their more popular songs, including "Cocaine Jesus" and "It's Called: Freefall." The encore added a lot to their performance factor and only increased the energy in the room.
I also appreciated when the band's lead singer, Ela Melo, would explain that the next song was close to her heart or about an emotional time, the crowd would mellow out and listen to the song's message.
The concert was a much-needed break from the stress of classes, and I will be listening to more Rainbow Kitten Surprise in the future.
This story was written by Izzy Fonfara Drewel. She can be reached at [email protected]
Leave a Comment
About the Contributor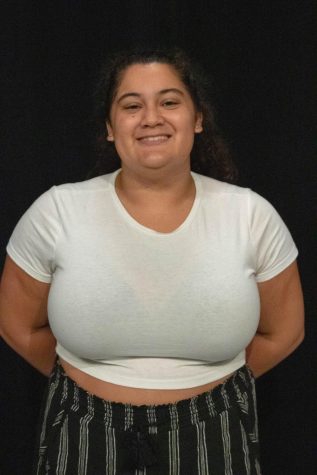 Izzy Fonfara Drewel, Executive Arts & Entertainment Editor
Izzy is the Executive Arts & Entertainment Editor at the Wire. She is a sophomore from Papillion, NE studying journalism and minoring in music and...