Playing team defense, key pillar of women's basketball program
Since taking over the program just three seasons ago, Marquette women's basketball head coach Megan Duffy has established a culture with one of its main pillars being team defense.
"Its been a culture defining thing for us," Marquette junior guard Jordan King said. "Just the energy and effort that it takes on the defensive end is really big for us."
Senior forward Chloe Marotta said this culture defining defense is emphasized in the offseason and during each practice.
"It's something that we work on every single day," Marotta said. "I think the main thing is how important each one of us know it is."
The Golden Eagles entered the 2021-22 season knowing they'd be without reigning Co-BIG EAST Defensive Player of the Year Selena Lott, as she declared for the 2021 WNBA Draft upon graduation. 
Despite the loss of Lott, Marquette's defense has improved in different areas as those who played alongside her took things from how she played defensively.
The Golden Eagles defense isn't predicated around just a couple players, but instead everyone on the court playing an important role. This has served as a factor into Marquette turning into one of the top teams in the country in rebound margin and three-point percentage defense.
Since her arrival to the team in 2019, King said she learned what it takes to be a good defender from watching and playing alongside Lott.
"I've been watching her defense since day one that I stepped on campus because I knew how good of a defender she was," King said. "I watched a lot of her IQ that it takes to play defense and I think that's something that I've been able to continue to learn."
Through 22 games King has 32 steals which is more than she had in either of her first two seasons.
The overarching theme about Marquette's defense under Duffy is that they play as a unit and not rely on specific players to get stops.
"We want to play team defense," Marquette assistant coach Tasha Taylor said.
Taylor said the overarching theme within the Golden Eagles' defensive scheme is playing together and helping each other through constant rotations.
"If you get beat individually, someone else is coming to help you," Taylor said. "So playing on a string is big thing for us this year."
In their 61-59 win over Providence Feb. 4, the Golden Eagles rotations were on full display. An instance was when Friars first-year guard Kylie Sheppard got past Marquette sophomore forward Liza Karlen forcing graduate student forward Lauren Van Kleunen to leave who she was originally guarding to rotate and stop Sheppard. Once Van Kleunen cut Sheppard off, graduate student Karissa McLaughlin rotated into Van Kleunen's original spot and forced the steal.
This defense: 🤩 pic.twitter.com/4760xBrAjx

— Marquette WBB (@MarquetteWBB) February 5, 2022
To go along with constantly rotating on defense, Marquette averages 15.1 points off turnovers every game while forcing opponents to turning the ball over 16.5 times per game, a number that's risen each year under Duffy and ranks second amongst BIG EAST teams this season.
For Marotta, she said she sees the defense transitioning into offense when they're able to get in transition off of a defensive stop.
"When we're able to push in transition a lot of teams can't find the people that they need to find, Karissa (McLaughlin) on the wing for an easy three, Jordan (King) going downhill and even Lauren (Van Kleunen) posting up in transition is big for us."
Marquette found themselves forcing stops and getting in transition against Providence. A specific example was when sophomore guard Rose Nkumu stripped the ball from senior forward Alyssa Geary leading Marotta to collect the ball and passed it down to McLaughlin who was streaking to the basket.
Don't want to spoil our postgame highlight reel, but we can confirm this will definitely be on there. #muwbb pic.twitter.com/M4abUOhEeO

— Marquette WBB (@MarquetteWBB) February 5, 2022
Plays like Nkumu's steal leading to McLaughlin's basket have been a common occurrence for Marquette this season.
In addition to its defense leading it its offense, Marquette has out-rebounded its opponents at an elite rate. Through games that were played prior to Feb. 5, the Golden Eagles average rebound margin was +10 which ranked eighth in the country and first in the BIG EAST.
King said the teams views this as a way to limit an opponent's possessions.
"We always emphasize as guards to just being able to get in there and get some scrap rebounds, loose balls, stuff like that is able to help the bigs and our team rebounding as a whole," King said. "Anytime we can limit a team from getting extra possessions is huge."
Since the 2010-11 season, Marquette has ranked in the top 20 nationally five times (including this season) in rebound margin with their best margin being in the 2013-14 season.
During that season Marquette's average rebound margin was +13 which ranked second in the country. Of the remaining four seasons, three have come under Duffy.
Marotta, who is in her fourth season, said those on the team understand the consequences of not getting rebounds.
"We know that we can guard for the whole shot clock and if we don't get the rebound then we got to start all over again," Marotta said. "Rebounding is something that we really, really, really emphasize and I can't say that enough. It's something that we talk about on a day to day basis."
When teams come up against Marquette, they typically have a difficult time making threes.
On the season, Marquette's opponents are shooting 25.6% from the 3-point line, which ranks 13th in the country as of all games played through Feb. 6.
"We don't give up when someone has an open three, we're not going to let them get an open three," Marotta said. "We're yelling 'shot' in their face or getting a high hand up and a contested three is obviously way more difficult than an open three and we know that."
While Marotta and those on the team may see the standings, she said there's always things to improve on and that their coaches remind them of that.
"As much as maybe we're a good defensive team and it says it in the standings, there's always something to improve on," Marotta said. "We're never told we're the greatest defensive team, it's always room for improvement."
This article was written by Ben Schultz. He can be reached at [email protected] or on Twitter @benschultz52. 
Leave a Comment
About the Contributor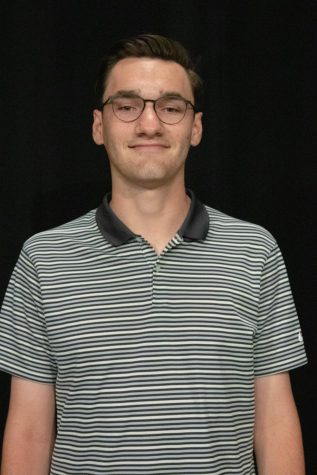 Ben Schultz, Assistant Sports Editor
Ben is an Assistant Sports Editor for Fall 2022 at the Wire. He is a senior from Wauwatosa, WI studying journalism.

In his free time, Ben enjoys golfing.

This...