Blood donations in high demand, campus gives
Navy Reserve Officers' Training Corps hosted their blood drive in the Marquette Gymnasium Dec. 3. The blood drive is hosted every semester in collaboration with Red Cross and aims to get people donating to save lives.
Because of the increase in trauma cases there has been a high demand for blood donations in the nation. Compared to 2019 the demand for blood donations has increased by 10%. This in turn is resulting in delayed surgeries and insufficient support for hemorrhaging patients in certain cases.  
Senior in the College of Nursing, Sara Larghe, was at the helm of the event. Larghe set up a table in the Alumni Memorial Union in an effort to attract attention from students and campus visitors and was pleased to see the donors that signed up. 
"It [the drive] went really well … we had a really good turnout. This is a great opportunity," Larghe said. 
The event started around 10 in the morning and The Red Cross and Marquette Navy Reserve Officers' Training Corps aimed to bring a positive experience throughout the process. Volunteers surrounded tables supporting other students and once donors had finished there was a snack table accompanied with juice and an exclusive Green Bay Packers fidget spinner.
Larghe said that she donates blood quite often and she helped out the morning of the drive, as well as other members of NROTC. When the donation happens, donors give one unit (a pint) of their blood which can be used to save multiple lives. 
One in three people will need a blood transfusion in their life, whether it's for a serious injury, child delivery or cancer treatment. Anyone above the age of 17 is eligible to donate and the appointments take about half an hour or less.
In total the drive saw 74 donors come to the event which resulted in approximately eight gallons of blood donated. Volunteers have a variety of donations they can make. Most likely, donors give a whole blood donation. But donations of power red where donors give a concentrated donation of red cells, palette donation -which helps clot blood- or plasma donation were also options available.
Because of the trying times of the world, donor turnout is down 10% from August and the Red Cross blood supply has reached the lowest it has been since 2015.  Currently there aren't any accepted blood alternatives in the US so there is a special demand for the resource. Donations are perishable so there is an importance in consistently donating.
"It's a great opportunity, it's pretty easy. I think the benefits outweigh the cost and I think there is a blood shortage right now, I get calls everyday to donate blood. Just know you're possibly saving someone's life," Grace Bell, a sophomore in the College of Nursing, said.
Bell said she helped run the snack table before she eventually went and donated blood herself. 
"I'm excited, I haven't donated blood in like two years, since high school. It makes me feel good to contribute to something … everyone seems really happy to be here, there is music playing, it's a good vibe," Bell said. 
Kaia Lui, a first-year in the College of Nursing, donated blood in high school and with the Red Cross separately, but on campus it went especially well for her. 
"My donation went really well, it went kinda slowly but it ended up being successful," Lui said. 
Lui encourages all students and people to try and donate. She described the process as easy and relatively painless. 
Dominic Vaccaro, a senior in the College of Health Sciences, said he was happy to be attending the drive and see others doing the same. Vaccaro was glad to help out and encouraged others to donate as well. 
"If I can do it, anyone can," Vaccaro said.
On average, the human body has about 12 pints of blood in it. When the donation is finished, it takes somewhere from four to eight weeks to replenish blood, but only 48 hours to replenish plasma. The main role of plasma in the body is to transport nutrients and hormones to parts of the body that need it.  
When the drive is done, all the donations are processed and distributed to people who are in need for blood. But only specific blood types can be given to specific individuals. 
Depending on which blood type the receiver has their bodies can only accept a certain blood type. O negative is the universal blood type which can be given to all blood types. Other blood types include, A, AB and B which can be in positive or negative.
Vaccaro is A positive which means he can give to his own blood type as well as AB positive. He can also receive blood from both positive and negative A and O blood types.
The blood drive will be back next semester through the Army and Naval ROTC. Larghe said both programs are in "kind of a competition" with one another to see who can get the larger turnout for donors. 
This article was written by Connor Baldwin. He can be reached at connor.baldwin@marquette.edu
Leave a Comment
About the Contributors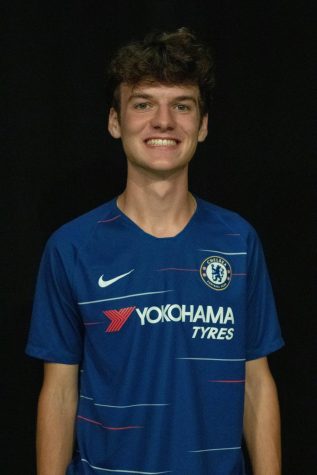 Connor Baldwin, Assistant Investigative Editor
Connor is an Assistant Investigative Editor at the Wire. He is a sophomore from Penacook, NH studying digital media.

In his free time, Connor enjoys...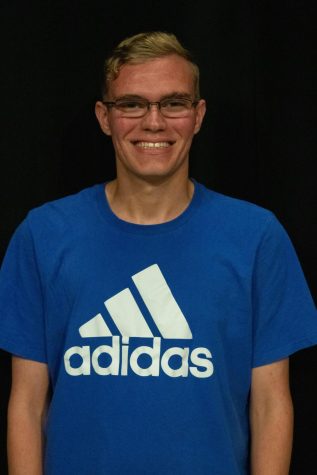 Alex DeBuhr, Staff Photographer
Alex is a staff photographer at the Wire. He is a sophomore from Bartlett, IL studying digital media.

In his free time, Alex enjoys swimming, photography,...