MOSES: COVID-1619
There is something unsettling about the way Black names roll off our tongues like hashtags. It is because we are fluent in the language of police brutality.
Police brutality is defined as "the use of excessive and/or unnecessary force by police when dealing with civilians." About 1,000 civilians are killed by police violence every year, in which 95% of these victims are men between the age of 20 and 40 years old. Not only are most victims men, but the majority of victims of police brutality are Black Americans.
Black Americans are twice as likely to be fatally shot than white Americans. Though the largest percentage of police brutality is reported in places like New Mexico, Alaska and Oklahoma, Wisconsin faces its battle with this social issue too. In Wisconsin, there are 16 shootings per million people and there have been 93 shootings since 2015 alone.
Just as we have trained our tongues to respond to police brutality, we teach our bodies the language as well. Our bodies learn to move in a way that allows us to make it home and even then, we may not. We put our hands on the dashboard. We reach slowly, but only on command. We raise our hands in a surrendering way.
No quick movements. No backtalk. Be good. Sit still. We lay lifeless against the ground, preparing for the moment that our breath is taken from us.
Unlike French, which is the language of love, racism is the language of hate. It poisons our souls. It leaves bitter tastes in our mouths. It is the reason why Black bodies hang from trees like strange fruit your parents warned you against. It is also the reason why Black bodies are only humanized when it is connected to consumerism.
It is the reason we ask ourselves: which Black body do we protest first?
These are a few effects of America's deadliest virus: COVID-1619.
1619 refers to the year that enslaved Africans were taken from their homelands and brought to the Americas. The existence of slavery allowed for the saturation of racism into the DNA of our country. This racism created systems in which people of color, especially African Americans, could not benefit from.
This is important to understand because racism in 2020 is not new. We have needed help since 1619, we just are now waking up. Four hundred years later, Americans find themselves battling COVID-19, which has also disproportionately affected Black Americans.
Though 33% of Louisiana's population is Black Americans, 70% of the state's COVID-19 cases affect this group.
But Louisiana is not alone.
Here in Wisconsin, specifically in Milwaukee, COVID-19 continues to plague the African American community. African Americans represent a quarter of Milwaukee County's population but account for over half the deaths caused by the virus. African Americans are three times more likely than white Americans to die from COVID-19.
These disparities are directly caused by the ongoing discrimination, which includes racism, in American cities. Many African American communities are in poor neighborhoods where there is limited access to education and housing and high unemployment rates. The housing options within these communities present substandard living conditions like water leaks, poor ventilation, dirty carpets and pest infestation can lead to an increase in mold, mites and other allergens associated with poor health.
The communities also have less access to grocery stories and are dominated by liquor and convenience stores which only furthers health disparities.
As for America's wake up call, that happened earlier this summer on May 25.
The murder of George Floyd in Minneapolis, Minnesota emphasizes the importance of protecting Black citizens from the teeth of racism in this country. After Floyd's final moments circulated in the media, millions of people worldwide witnessed the seriousness of the COVID-1619 virus. Floyd's public death proved that racism is not an issue that ended when slavery did. His death illustrated that racism is very much alive and still affecting marginalized groups of Americans today.
This realization revived the Black Lives Matter movement and sparked protests worldwide in opposition of racism, in which Milwaukee proved to be at the forefront.
Milwaukee youth-leaders and other protesters took to the streets to not only bring racial equality on a national level but on state and local levels as well. Though Milwaukee is a vibrant city, statistically it is one of the worst places in our nation to live if you are Black.
Milwaukee and the state of Wisconsin incarcerate the highest percentage of Black men in the country, in which 62% of Black men have served time by the age of 34. As far as the city itself, Milwaukee is the most segregated city in our nation. It is not only segregated racially, but politically as well, and it is very clear when looking at the demographics of the city's neighborhoods.
While protests seem ineffective, well-needed changes are happening in our city. One of the most positive changes to come from Milwaukee protests is the removal of police presence in Milwaukee Public Schools. The militarization and the excessive force police agencies exert on Black and brown kids in the MPS system is exactly why abolishing their presence will create safer school environments.
Protesting has also led to the beautification of the city though murals dedicated to George Floyd and Black Lives Matter. Using art is one of the oldest forms of protesting and helps us repurpose our pain.
Moving into the next half of 2020, it is essential to remember the words of Martin Luther King who preached that "an injustice anywhere, is a threat to justice everywhere." This calls us as human beings to recognize the hardships that our neighbors endure and assist in the efforts towards equality. Assisting in efforts could be an individual's willingness to attend protests or public conversations, donating to or signing petitions from organizations whose mission is to help marginalized groups of citizens or even checking on loved ones.
Whether it is COVID-19 or COVID-1619, if it is affecting one — it is affecting all.
This story was written by Hope Moses. She can be reached at [email protected]
Leave a Comment
About the Contributor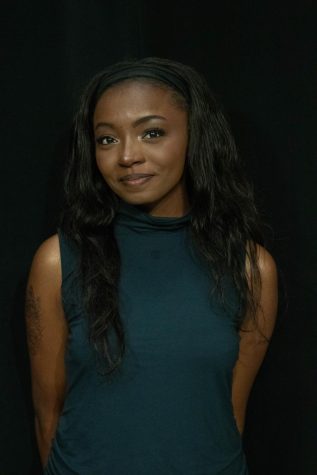 Hope Moses, Editor of Diversity and Inclusion
Hope is the Editor of Diversity and Inclusion at the Wire. She is a junior from Milwaukee, WI studying journalism and minoring in peace studies.

In...