MOSES: Black women, girls matter too
Black women and girls are at the forefront of social movements in the United States risking their lives and livelihoods for social change. Yet, our own needs and gendered experiences are minimized or ignored while emphasizing that Black lives matter — just not ours.
The backbone of social movements in America always resembles the spine of a Black woman, who, like most Black women, are expected to heal our communities before they heal themselves. Our history seems to be populated with unsung heroes and the erasure of Black contributions by Black women for this exact reason.
For example, Anna Pauline (Pauli) Murry, a queer Black priest, American activist and legal theorist, was directly involved in and helped articulate the intellectual foundations of two of the most important social justice movements in the 20th century. Legislation that Murray was responsible for writing guided Thurgood Marshall, first African American Supreme Court Justice, three years prior to the Brown v. Board Education decision — ruling that racial segregation in public educational facilities is unconstitutional.
In all senses of the word, Murry was an activist, yet she does not have a day, week or month dedicated to her. This is because history enables the erasure of Black women and their contributions to the fight for equality.
Unfortunately, history is repeating itself right before our eyes. The Black Lives Matter movement, a Black-centered political will and movement that affirms the humanity of Black people, was created in 2014 by Black women: Alicia Garza, Patrisse Cullors and Opal Tometi. Although Black women created this movement, it seems their accomplishments and strives toward racial equality go unnoticed.
The BLM movement may be the largest social movement in United States history, and in the summer of 2020, was a global force to be reckoned with. Police brutality, the excessive and unwarranted use of force by law enforcement, has haunted our people for so long and Floyd's death encouraged people to go out and protest this. There are now 40 BLM chapters globally, showing how powerful Black women are in positions of power. Although this movement emphasizes the idea that Black lives matter too, the movement tends not to focus directly on the challenges that Black women face.
For example, Breonna Taylor, a Black medical worker who was shot and killed by Louisville police officers in March 2020 during a botched raid on her apartment, died in silence. For months, not much about her death circulated through the media. However, George Floyd's death in May 2020 sparked global protests, outrage and calls to change the oppressive system that allows this to happen. While Taylor's death was acknowledged during the summer of 2020, it was in the shadow of Floyd's death, the attention seemed to be focused on him a lot more.
This is not the say that the George Floyd case is unimportant, rather, it is a prime example of how Black women are the shadows of our Black men; to be seen but not heard.
A July 2020 study conducted by the American Psychological Association shows that the outcomes of Taylor's death and Floyd's death are anything but a coincidence. The study concludes that "a one-size-fits-all approach to anti-Black racism leaves Black women's concerns overlooked" and that "this 'intersectional invisibility' means that movements that are supposed to help Black women may be contributing their marginalization."
Intersectionality, to simply put it, is the idea that all oppression is linked. This means that a Black woman may experience misogyny and racism, but she will experience misogyny differently from a white woman and racism differently from a Black man.
As America prepared to protest for Daunte Wright, a recent victim of police brutality in suburban Minneapolis shot and killed this month by an officer at a traffic stop, we need to also protest for Ma'Khia Bryant, a Black girl who was shot and killed by an officer in Columbus, Ohio this month as well.
Our movement fails to protect Black women and girls, which needs to change — so Black girls like Bryant and Black women like Taylor have the chance to grow old. We must remember working toward racial and gender equality needs to be intersectional; accounting for the experience of Black women and girls alike.
This story was written by Hope Moses. She can be reached at [email protected]
Leave a Comment
About the Contributor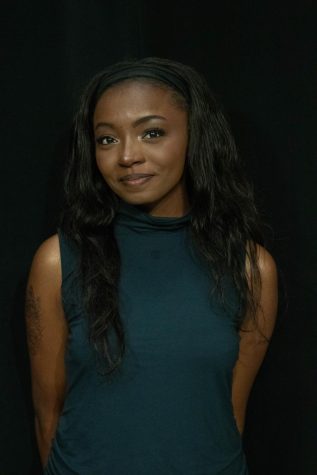 Hope Moses, Editor of Diversity and Inclusion
Hope is the Editor of Diversity and Inclusion at the Wire. She is a junior from Milwaukee, WI studying journalism and minoring in peace studies.

In...