MOSES: Reform is not enough, we need to reimagine safety
As the George Floyd murder trial moves forward, it serves as a reminder that police reform is simply not enough. To ensure that our loved ones are safe, we need to reimagine safety in its entirety in the United States.
The murder of George Floyd in May 2020, which sparked global protests against police brutality and racial inequality, has left the nation unsure of how to properly move forward. We are stuck and unsure how to confront our racist systems of oppression because racism cripples us.
Nonetheless, the public, especially young adults, have been proactive in our nation's fight against racism through accountability. Without public pressure, Derek Chauvin, one of the officers involved in George Floyd's murder, may not have been on trial, and Breonna Taylor would be just another Black woman who slipped through the cracks. Accountability has been crucial to our nation's fight for justice, and something the Black community has been consistent about. In America's judicial system, there are few, if any, effective accountability laws that allow officers to act with impunity. The judicial system also consists of policies and practices that protect law enforcers and make it more difficult to discipline them and hold them responsible.
Conversations concerning police reform have been on the rise since the Floyd incident as well. Acknowledging that there is a problem is one of the first steps to a solution. But conversations about police reform are often too focused on police tactics that contribute to the murders of Black and brown people at the hands of the police. While the tactics are important to discuss, there is a bigger issue at play here, which is the overall interaction between law enforcement and Black and brown citizens in their communities. Even when these interactions do not result in serious injuries or death, it is often coercive — almost as if they are looking for a reason for conflict — which leads to higher arrest rates that disproportionately affect communities of color.
Accountability and conversations are both steps in the right direction, but I feel we can do better and reimagine safety in its entirety.
Reducing the role of police in societal issues, like homelessness, poverty and drug abuse, is a perfect place to start. Reducing the role of police in societal issues also calls for the decriminalization of drugs and sex work. Law enforcement officers should not be handling societal issues like mental health care, drug abuse and poverty. Instead, programs should be implemented that will address these issues individually. This relates to the idea of "defunding the police." Defund the police is not a call to abolish the police, although some may believe it is.
Instead, defunding the police means to reallocate and redirect funding away from the police department to other government agencies funded by the local municipality.
To put the idea of defunding the police into perspective, think about public safety in the way public health is thought about. Hospitals cannot and were not created for the purpose of keeping an entire population of people healthy. Because of this, public health is a mixture of resources: hospitals, neighborhood clinics, health education and even government laws that protect citizens during a public health crisis. They exist in harmony, all with their own function.
This is what defunding the police would strive to achieve. Instead of making our police system the backbone of public safety, it would allow for Black and brown communities to be in equal partnership with police and other programs that would keep the community safe. Black and brown communities are also so often stripped of their power due to overpolicing that happens in the area. Doing this would allow these communities to take their power back — allowing them to empower themselves.
This is only the first step to reimaging safety in the United States. While it may seem impossible to implement this nationwide, there was also a time in history where people could not imagine our nation without slavery. Yet here we are. Unfortunately, slavery was replaced with institutions that reinforce slave-like mentalities like mass incarceration and the school-to-prison pipeline, just to name a few. But still, I remain hopeful that we are headed in the right direction. Hope, without action, is not effective, which is why as we hold on tight to hope, we need to remember to put in the work to ensure the lives of our loved ones are protected. We obviously still have work to do but reimagining safety is the first step towards the end goal: equity.
This story was written by Hope Moses. She can be reached at [email protected]
Leave a Comment
About the Contributor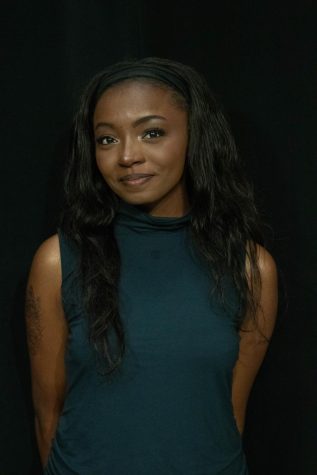 Hope Moses, Editor of Diversity and Inclusion
Hope is the Editor of Diversity and Inclusion at the Wire. She is a junior from Milwaukee, WI studying journalism and minoring in peace studies.

In...