Duffy looks to sustain women's basketball's winning tradition
When new women's basketball head coach Megan Duffy stepped into the locker room for 15 minutes April 10, returners like Selena Lott or other of her teammates said excitement immediately overcame the nervousness.
"Right away, my first impression was like, 'Wow, I'm excited to get going,'" Marotta, a freshman forward, said. "We like her a lot."
That excitement has led to heightened expectations despite a coaching transition and a historically young team.
Redshirt sophomore Lauren Van Kleunen said some of the team's goals include winning a BIG EAST title and trying to make an appearance in the Sweet 16, an accomplishment no team in program history has achieved.
"Our goals aren't changing, and she understands that," Van Kleunen said. "She knows that that's what we want to do, and she's going to align with that too, just like we're going to align with whatever she needs."
"We're going to continue to put our blood, sweat and tears to keep this program on the national scene," Duffy said.
Duffy said the 2019-'20 season will be filled with a growth mentality.
"We still have the same standards of excellence," Duffy said. "Really confident that if we get the right talent, the pieces, along with our philosophy, that we'll keep this program at a very high level."
That includes likely establishing the same up-tempo pace Kieger instilled.
"I love being able to be on that sideline and make adjustments and find the best ways to be the best," Duffy said. "We're going to have toughness on the defensive end, diving on the floor for loose balls and taking charges."
The similarities between Kieger and Duffy go beyond the playing style.
"I've known Carolyn for a long time," Duffy said. "We have similar values, just from knowing her, with the same passion and grit and determination. We will carry that momentum … to keep this program as high as it is right now in the BIG EAST."
Duffy, who played under legendary Notre Dame coach Muffet McGraw, also played against the 2006 Marquette alumna. Duffy described McGraw as a "huge mentor and teacher" for her.
"She wants these young leaders regardless of where you come from … to be at the forefront," Duffy said. "It's something I know anybody in her circle really preaches."
Duffy said McGraw talked to her about this job prior to coaching the National Championship game in Tampa Bay.
"She's tremendous (and) somebody that will be important to me as I move on in my coaching career and definitely the best," Duffy said.
Under McGraw's guidance, Duffy was the 2006 Frances Pomeroy Naismith Award winner, a recognition given to the nation's top point guard under 5-foot-8. Duffy was a presence in the BIG EAST as two-time All-BIG EAST First Team honoree and the 2006 BIG EAST/Aeropostle Scholar Athlete of the Year.
"She embodies who we are as a university," University President Michael Lovell said. "She really cares about every aspect of our student athletes and helping them be successful in every aspect of their lives."
As for next season, there's not much doubt whether some of the team's returners are excited for the upcoming season.
"We're ready to go," Van Kleunen said. "(We're) working toward October, which seems so far away, but it'll be here before we know it. We're going to all be really, really excited for the energy that this is going to bring with us in the following seasons."
Leave a Comment
About the Contributor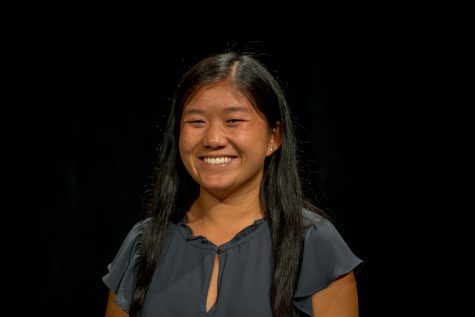 Zoe Comerford, Executive Sports Editor
Zoe Comerford is the Executive Sports Editor for the Marquette Wire. She is a senior from Naperville, Illinois, majoring in Journalism and Digital Media...