Women's lacrosse players compete in World Cup
Hang on for a minute...we're trying to find some more stories you might like.
International lacrosse has grown dramatically, giving two Marquette women's lacrosse players the opportunity to compete at the international level.
Senior attacker Cate Soccodato competed for Team Italy and freshman goaltender Delaney Friel competed for Team Ireland in the 2017 Women's Lacrosse World Cup, which was held in England.
"I was able to play at the highest level here at Marquette and while being abroad, which I think is great," Soccodato said. "Playing there just made me an all-around better player."
The Huntington, New York, native had plenty of success, scoring a total of 12 goals and contributing five assists throughout her time with Team Italy in the World Cup. Her offensive presence led Team Italy to an 11th-place finish.
Soccodato said she is always focused on growing and has used her experience abroad to improve her play here at Marquette.
"I think that playing with people of different levels and languages has improved my communication skills a lot," Soccodato said.
Friel, on the other hand, competed internationally before coming to Marquette. She was an alternate for Team Ireland for the 2017 tournament and was one of 12 Americans to be selected to Ireland's training camp in November of last year. She was competing with players significantly older than her.
"It was such a different atmosphere because you are playing with people of all ages," Friel said. "There was a 35-year-old surgeon on the team and then there was me, and I was only 17."
Friel has been playing since she was young, and her Irish teammates may have just picked up a stick for the first time during the past couple of years.
"It was really nice that you could take on a leadership role, even when you were younger," Friel said. "It helped everyone feel more like teammates."
After having such a great experience the last time she competed internationally, Friel said she is looking forward to having the opportunity to do so again. Friel will be traveling to Israel to compete in the 2019 Women's European Lacrosse Championship on Team Ireland this summer.
"This is going to be such a special team," Friel said. "It's going to be so much fun, I can't wait."
Friel said she plans to focus on using the experience with Team Ireland to help her become a better player when she returns to Marquette.
"I think it will be great to be able to play a lot in a two to three week period," Friel said. "To keep a stick in my hand and be part of a team will be very nice for me as well."

About the Photographer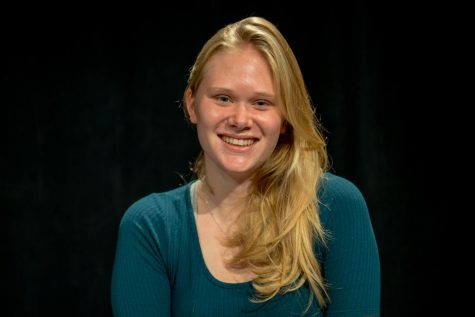 Elena Fiegen, Photographer
Elena Fiegen is a photographer for the Marquette Wire. She is a junior from Wilmette, Illinois, majoring in psychology. She enjoys photography, writing...