Three takeaways: Marquette takes down No. 12 Wisconsin despite Happ's performance
Marquette men's basketball edged out in-state rival No. 12 Wisconsin Saturday night 74-69 in overtime. With this win, Marquette extends its undefeated season at Fiserv Forum. Here are three takeaways from the Golden Eagles' fifth consecutive victory:
Happ carries the Badgers
Wisconsin senior center Ethan Happ carried the Badgers through much of the game, scoring a career-high 34 points and recording a team-high 11 rebounds.
Although the redshirt senior shot 16-for-21 from the field, Happ said he recognized he couldn't do it all for the Badgers.
"It doesn't matter about the individual (stats)," Happ said. "There's plenty of stuff we'll see on clips, including myself, defensively that we could've done better."
In 40 minutes, Happ tallied nearly half of Wisconsin's total 69 points and recorded one block, three steals and four assists.   
"Ethan Happ is a handful. He's one of the truly great players in college basketball," Marquette head coach Steve Wojciechowski said. "I hope fans of Wisconsin appreciate him because guys like that don't come around that often."
Hauser brothers shine on Sam's birthday
For junior guard Sam Hauser, he said he got the best 21st birthday present he could ever get after being a key part of Marquette's success against Wisconsin. Hauser recorded 13 points from 5-for-11 shooting and led the Golden Eagles with a career-high 14 rebounds.
"Sam is one of the most underappreciated players in the United States," Wojciechowski said. "He's an absolute joy to coach. He was terrific tonight, … and was a stabilizing presence."
Meanwhile, his brother Joey Hauser had a career-high shooting performance from beyond the arc, totaling 15 points and shooting 3-for-5 from deep.
"(Joey) is really starting to find his footing," Wojciechowski said. "He made some huge plays for us in tonight's game. We're going to need him to continue to evolve into a consistently really good player, which he certainly has the capability of doing."
The brothers combined for 28 of the Golden Eagles' 74 total points. Wojciechowski said both of the Hausers had significant impacts in Marquette's win.
Fiserv Forum has first MU sellout
Saturday's game marked Marquette's first sellout at Fiserv Forum. There were 17,515 fans in attendance Saturday evening.
"Our fans were phenomenal," Wojciechowski said. "Our students were unbelievable and their energy spread throughout the whole building. This was as good a college basketball atmosphere as there is."
This helped Marquette carry momentum in crucial moments of the game.
"We've definitely taken a different approach this year, … we want to be sure that we're protecting our home court," junior guard Markus Howard said. "(The fans) gave us so much energy today (and) we couldn't have gotten that win without them."
Stat of the night: Saturday was the first overtime game in the Wisconsin and Marquette series since 1989. This was also the Golden Eagles' first win over the Badgers in Milwaukee since 2012.
Quote of the night: "We should be gaining confidence in the fact (that) we can win games in different ways. And I think our team is," Wojciechowski said. "To be able to win games that aren't necessarily offensively very artistic, I think that's beautiful too."
Up next: The Golden Eagles (8-2) host the North Dakota Fighting Hawks Dec. 18 at Fiserv Forum. Tipoff is set for 8 p.m. Central Standard Time.
About the Contributor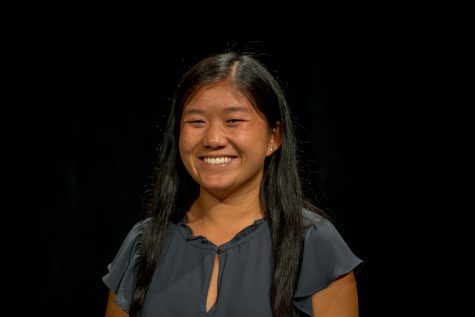 Zoe Comerford, Executive Sports Editor
Zoe Comerford is the Executive Sports Editor for the Marquette Wire. She is a junior from Naperville, Illinois, majoring in journalism and Spanish and...