Going from four sports to one lightens workload for two WLAX players
Sophomore midfielder Megan Menzuber and junior attacker Cate Soccodato share two things in common: they're both key players on the Marquette women's lacrosse team and former high school tennis champions.
Menzuber, who helped lead Holy Family Catholic high school to a Minnesota state title in 2014, had a family connection with tennis: her father Mark played the sport at the U.S. Naval Academy and passed on much of what he learned to Megan.
"When I started my sophomore year, I was a little behind everyone else, so we would go out and hit and he would try and coach me," Menzuber said. "I took a couple (tennis) lessons when I was really young, and I was more into the team sports when I got older. He loved that I picked it back up."
Meanwhile, Soccodato's high school, Our Lady of Mercy Academy, won three consecutive Class A New York State Federation titles.
"I was first singles, but my senior year me (sic) and my friend wanted to play doubles together just for fun," Soccodato said.
Tennis wasn't the only sport besides lacrosse for the duo. Both Menzuber and Soccodato each played four sports for at least one season. Menzuber participated in hockey and soccer in addition to lacrosse and tennis, her teammate Soccodato played basketball and ran track.
Menzuber began her high school career with just hockey, lacrosse and soccer, but she didn't want to continue with soccer after her freshman season as a goalkeeper. That is when her tennis career began.
"I always liked being busy and on a schedule because then I only have a certain amount of time to get my work done," Menzuber said. "Playing three sports in high school definitely helped with my time management in college."
Like Menzuber, tennis was not Soccodato's main focus. She realized from a young age that she would much rather take her lacrosse stick than her tennis racket to the collegiate level.
Watching Marquette basketball introduced Soccodato to the school at a young age. Her father Joseph was from the same hometown as legendary head coach Al McGuire. Her early love for lacrosse and Marquette basketball made head coach Meredith Black's program a perfect fit.
"(Lacrosse) was my favorite sport ever since I was little. When I found out Marquette was building a lacrosse team, I always watched them playing basketball so I was like, 'Oh might as well go check out the school and see if I like it,'" Soccodato said. "And I came here, and I loved it."
Menzuber also knew she wanted to come to Marquette from a very young age. "I knew about it because a lot of kids from my high school come here, whether they play sports or not," Menzuber said. "This has always been on my radar, kind of always my top choice,"
Although Menzuber and Soccodato enjoy only having one sport to focus on, there are still some skills from high school tennis that can be transferred over to lacrosse.
"I think the biggest skill from tennis is mental toughness," Menzuber said. "In high school, when the matches were hard, my coach would just be like, 'It's all mental, you need to persevere and keep going if the match gets long.'"
Leave a Comment
About the Contributor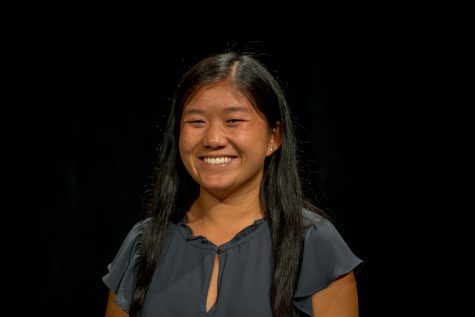 Zoe Comerford, Executive Sports Editor
Zoe Comerford is the Executive Sports Editor for the Marquette Wire. She is a senior from Naperville, Illinois, majoring in Journalism and Digital Media...