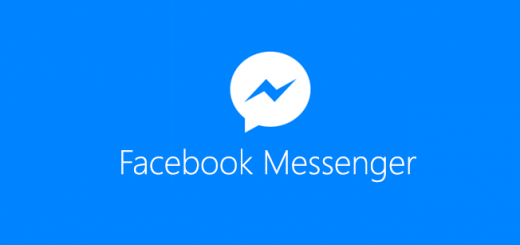 Facebook has introduced a new instant messaging application that is causing controversy. It is called Messenger Kids, and it has the same concept as the original Facebook Messenger, but this app is geared toward children.
The launch has not gone well. Activists and health experts have called for the end of the application, citing concerns for children and their mental growth.
Messenger Kids is indeed problematic, and one of the main reasons is that it is reportedly marketed toward children as young as six years old. In the United States, that's the age of a typical first grader. People younger than 12 years old do not need any form of social media, and they most certainly shouldn't have phones or instant messenger applications.
It's true that we live in a digital age, and most people, even small children, can use the internet and devices for positive reasons. The internet can connect children and families across long distances and serve as a source for education and entertainment. Access to the internet for those functions is appropriate for children at the age Messenger Kids is targeting.
But, there are plenty of awful things on the internet that no child should ever see or experience. Social media is a harbor for much of this content. Cyberbullying and obscenity are just two examples.
Facebook has attempted to prevent this issue by putting heavy restrictions on the application, such as requiring an adult's Facebook account to function, and making the application advertisement free. In a perfect world, kids will follow this requirement and ask their parents' permission to sign up for the application. However, since it is so easy for users to lie about their ages, it's unrealistic to expect children to follow this rule.
By relying on restrictions such as requiring a parental account, it seems as if Facebook doesn't realize how tech-savvy young children are. The truth is that technology surrounds children at a very early age in today's society. Chances are they are going to be able to figure out the ropes quickly.
The strangest part of Messenger Kids is that it breeches Facebook's own rule that states people under the age of 13 cannot have accounts. However, I suppose one could consider Messenger Kids a separate entity from Facebook. But it's clear that Messenger Kids is a ploy by Facebook to try to appeal to a younger audience. Once the child comes of age, they will most certainly make the jump to a regular Facebook account.
Messenger Kids is a smart marketing move for Facebook. For children, however, introducing them to social media at such a young age is unnecessary and unhealthy. There are plenty of other things that children younger than 12 could be doing with their time. Sitting at home on a phone application while texting should not be one of them.
Their minds are not fully developed, and opponents of the program are saying the application could have negative psychological effects on the young users, like causing increased stress. Technology is also addictive and can limit a child's creativity and mental development if they become addicted to technology.
This leads me to question why Messenger Kids is even necessary, especially for children as young as six. At six years old, I didn't have the need to call any of my friends yet, let alone the need for an instant messaging app.
The trailer for Messenger Kids shows a child making a video call with a parent. Using an electronic device to communicate with family is great for children, so this is something I can support. But in an oversaturated market, and with so many applications that already do just that, why is Messenger Kids necessary?
Perhaps I'm behind the times, and maybe Facebook knows something about this market that I don't. But this application is off to a rocky start, and I don't see its reception getting any better from here on out.