PREVIEW: Marquette hosts DePaul in rematch of BIG EAST title game
Following home victories against St. John's and Seton Hall, the Golden Eagles (8-5) will look to extend a 12-game home winning streak dating back to last season when they take on DePaul (10-4) Thursday. The game is a rematch of last year's BIG EAST championship bout.
Marquette and DePaul are both coming off wins against St. John's and Seton Hall. Both sides are undefeated in conference play; the winner will be tied with Creighton at the top of the BIG EAST standings.
During non-conference play, both teams had some tough losses. The one opponent they had in common was Notre Dame; Marquette took the Fighting Irish to overtime while DePaul lost in regulation. Three of DePaul's four losses came to teams ranked in the top 20 of RPI, including perennial powerhouse UConn.
This will be Marquette's third consecutive home matchup before heading off to Creighton and Providence on a two game road trip Sunday and Wednesday. The Golden Eagles are playing five of their nine conference home games this year before spring semester classes start Jan. 16.
PREVENTING THE THREE
DePaul leads the BIG EAST with 13.1 3-pointers per game. Against Seton Hall, the Blue Demons tied their program record with 19 threes. Sophomore forward Chante Stonewall leads the conference with 54.1 percent 3-point shooting.
Marquette has worked hard to diminish opponents' opportunities from half-court. Opponents are shooting only 28.6 percent on threes, the second-lowest mark in the conference. Only the Villanova Wildcats (24.9 percent) have been better.
The Golden Eagles have also put a premium on generating turnovers, forcing 11.4 giveaways per game. Head coach Carolyn Kieger said pressure defense is exactly the way Marquette wants to play.
"We're getting up into passing lanes," Kieger said. "We're going to play pressure defense, get after the ball handler a little more and put some pressure on 90 feet."
OFFENSIVE PROWESS
Thursday's matchup will be a battle between two of the best offenses in the BIG EAST. Although DePaul leads the conference in scoring (87.8 points per game), Marquette paces the BIG EAST in both field goal percentage (45.6 percent).
Each team has five of the conference's top 30 scorers. Marquette's leading scorer, junior guard Allazia Blockton, averages 19.2 points per game, which is the second-best mark in the conference. DePaul's is led by junior guard Ashton Millender, who averages 14.6 points per game.
Marquette often runs a starting lineup entirely comprised of juniors, while the Blue Demons lean heavily on sophomores Stonewall and Kelly Campbell.
Tipoff is at 7 p.m. central time Thursday. The game will be aired on Fox Sports Wisconsin, NBC Sports Chicago and the BIG EAST Digital Network.
Leave a Comment
About the Contributor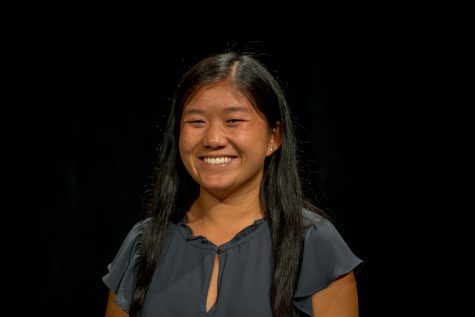 Zoe Comerford, Executive Sports Editor
Zoe Comerford is the Executive Sports Editor for the Marquette Wire. She is a senior from Naperville, Illinois, majoring in Journalism and Digital Media...