Business student creates clothing line with positive message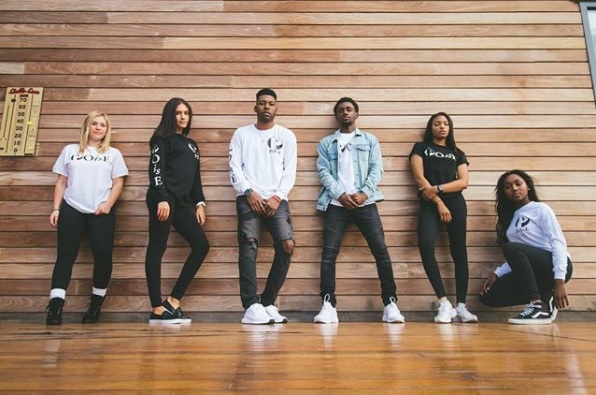 After watching news stations broadcast negativity on what felt like an every day basis to junior Austin Moutry, he wanted to create a change.
A student in the College of Business Administration, he created a clothing line called Positive Outlook is Everything (POisE), which he said is a movement he hopes to spread further and constantly inspire everyone with. The logo is printed on the clothing and represents the idea that positivity is important for success. 
"I thought I should create something that had a positive meaning toward it," Moutry said. "We live in a world right now where a lot of crazy things happen and a lot of negativity is being shown."
With the help of his mother in creating the name, Moutry spent time designing the logo and the overall purpose of the movement to create a powerful fashion line. Then he contacted designers to get it onto the black or white fabric his logo is now printed on today.
Moutry's next shipment of merchandise will be in on Dec. 25. Twenty percent of the proceeds in the next shipment will be donated to a charity that has yet to be decided.
Right now, social media such as his Twitter, Facebook and Instagram accounts, and word of mouth, help to sell his merchandise and spread the message. Moutry is working to launch a website to sell his clothing.
Moutry said that people will directly message him through social media and tell him how inspiring his movement is.
"They have something to lean back on," Moutry said. "I feel like I'm doing my job."
From T-shirts to long-sleeve shirts to hooded sweatshirts, he has been shipping merchandise to several states, including Tennessee, California, Mississippi and Florida.
The prices for the shirts run low, starting at ten dollars.
"I'm a college student and I know I don't want to be spending outrageously," Moutry said. 
Miles Sigh, a promoter of POisE and a junior at Milwaukee Area Technical College-Mequon Campus, has been a supporter of the message since the beginning.
"POisE is a movement and is about much more than just the merchandise," Sigh said. 
Isaac Matthias, a junior at University of Wisconsin-Madison said that he is not only a supporter, but regularly wears the clothing.
"Not only is it a reminder to whoever is wearing it to be mindful and have a positive outlook, but it is an easy way to spread the message," Matthias said.
"The purpose of me doing this is for people to be mindful," Moutry said. "So when they see somebody wearing this shirt, they can look and say 'Am I doing what this shirt is actually saying?'"
For now, Moutry said he is not expecting the line to be a big clothing franchise but instead wants positivity to be more present.
"Everything happens for a reason," Moutry said. "You have to have a positive outlook. That's something I really value."
View Comments (1)