Marquette thoroughly dominated in loss to New Mexico
A lone goal from junior Grant Owens was the sole bright spot for Marquette in a 4-1 loss to New Mexico.
"I didn't believe, up until the last twenty that this was a four-one game. I thought we could've got back into it," head coach Louis Bennett said.
From the beginning, New Mexico controlled the game, out-shooting Marquette 23-12. Devin Boyce scored for the Lobos in the fifth minute to set the tone for the rest of the evening.
"They took advantage of key moments and we did not … They're a tough nut to crack," Bennett said.
In the 23rd minute, Owens scored off a header with an assist from senior transfer Brody Kraussel, tying the game at 1-1.
Just when the Golden Eagles thought they were getting back in the match, the Lobos scored yet another goal. Nick Taylor scored from a top of the box deflection to give New Mexico the lead again.
Time after time, the Golden Eagles tried to swing the momentum, but New Mexico wouldn't let them. The Lobos put in another goal right before the half and one more in the second to finish Marquette off.
"We had the opportunity, we thought we'd kind of cracked it and then they turn around and score," Bennett said.
Marquette goalie Luis Barraza had ten saves which is a career-high. "Overall he made some good saves, the ones he didn't save he didn't have a lot of chance," Bennett said.
Following this loss, Marquette falls to 0-2-1 in the regular season and will look for its first win against Saint Louis on Saturday night at Valley Fields.
About the Contributor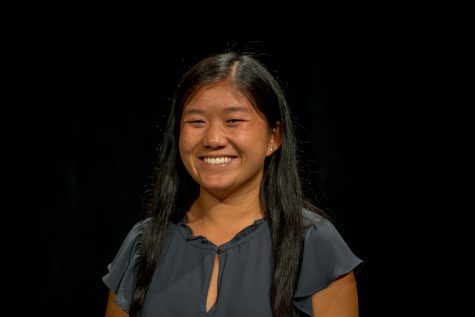 Zoe Comerford, Executive Sports Editor
Zoe Comerford is the Executive Sports Editor for the Marquette Wire. She is a senior from Naperville, Illinois, majoring in Journalism and Digital Media...