The state of modern music festivals has made the often-referenced "Festival Season" equal parts abhorred and celebrated. What's not to love about all your favorite music being played outside? The big ones (e.g. Lollapalooza, Coachella, etc.) tend to get wide-ranging artists and even wider-ranging crowds. Most regular concertgoers can only take so many flower crowns and intoxicated teens. As the summer winds to a close, bringing the end of festival season with it, we look to Kalamazoo, Michigan, for a small two-day event that has more up-and-coming music talent than this college radio DJ can comprehend.
Audiotree, a small but mighty "multi-faceted artist discovery platform" based out of Chicago, brings their festival back to Kalamazoo for the fifth time around this Sept. 22-23. As one of the premier live-session vehicles on the internet, Audiotree made its name by giving talented artists a proper spotlight since 2010 with professional-grade audio and video of live performances and artist interviews. As the artists they promote have seen their own growth, so has the company. But they've gone out of their way to continue placing the underdogs in the spotlight. The people at Audiotree are dedicated to finding good music; their curation of talent may be at an all-time high with this year's festival lineup. Have a look at the highlights below.
The thunder from down under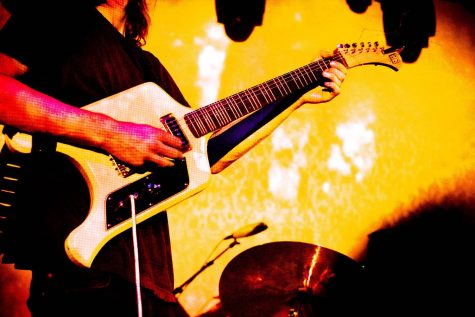 Over the past seven years, King Gizzard and the Lizard Wizard carved themselves a place as the perennial powerhouses of psych rock today. The seven-piece band from Melbourne, Australia, has released 11 full-length albums since 2012 (and no, that is not a typo). They released Sketches of Brunswick East Aug. 18, already their third album of 2017. If you haven't seen them live, it's about time you make a concerted effort to change that.
Shipped from Chicago
Seeing as Audiotree's studio is based in Chicago and they have regular working relationships with venues such as Lincoln Hall and Schubas, it is only natural they grab some of the Windy City's best talent for their party at the end of September. The raucous rockers in Twin Peaks and the poetic beauty of rapper NoName are a perfect representation of the city's wide-ranging talent. Both artists should be no stranger to Marquette students and, moreover, Milwaukeeans as they've each had memorable performances recently: Twin Peaks' sold out show at Turner Hall ended in the whole crowd joining them onstage when prompted by the band. On the other hand, NoName was just here topping the bill at 88Nine's 10-year anniversary block party this June. As an honorable mention with the Chicago crowd, Smino will also be taking the stage at this year's Audiotree. The St. Louis-born Chicago transplant has been fast-rising since the release of his debut full-length project in March.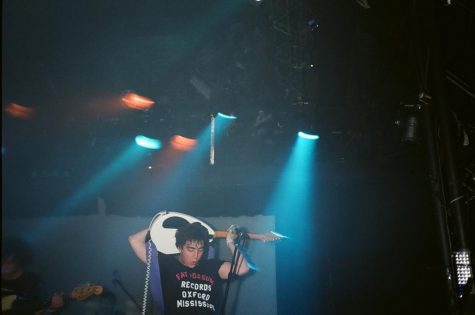 Instrumental kingpins
Looking for a break from the traditional sing-a-longs and melodies? Two of the world's biggest instrumental rock bands will be performing when Chon and BadBadNotGood take their respective stages. BadBadNotGood is a band of Canadian jazz school graduates that rose to prominence after remixing hip hop tunes as instrumental pieces. They've collaborated with a myriad of artists, from Mick Jenkins to Frank Ocean, and have been pivotal in the revitalization of real instrumentation-backing rap music. Chon brings a prog/math rock energy that casual music listeners outside of their cult-like fanbase are rarely exposed to. They won't disappoint live either, as evidenced by this Audiotree concert from 2015 currently sitting just over two million views.
The must-sees you may not have heard of
As someone who typically scours a festival's undercard for the true mark of their booking talents, Audiotree delivers once again with some of my personal favorite young artists. In Pinegrove (a band whose name sounds strikingly fitting at a festival called Audiotree), you find a band that's been featured across music blogs endlessly since releasing their official debut, "Cardinal," in 2016. With larger success looming as they tour incessantly (their upcoming Back Room show at Colectivo is already sold out), you should make it a point to check them out. Hoops is a group out of Bloomington, Indiana, that writes remarkably tight indie pop/rock.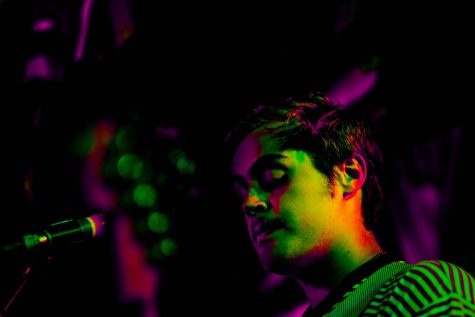 Their take on the lo-fi sound riding a wave of indie popularity is infectious, and their live shows are shockingly well-rehearsed. Worth noting that they are signed to legendary record company Fat Possum, a company that knows a thing or two about good music. Finally, Liz Cooper and the Stampede is one of the smallest but most exciting names on the bill. Yet to release a full-length album, their stock has risen in the past year almost exclusively on the back of their breathtaking Audiotree session. The originality of the group and Liz's vocals hold a wealth of potential for their music to come.
Take this recommendation seriously: The 2017 Audiotree Music Festival is worth the drive, wherever you're coming from. If you don't know too many names on this bill, that is bound to seriously change in a few short years. It's not every day you can capitalize on your chance to see bands like these "before they were cool."