Hi-ker: Answering the Questions that Matter
Hang on for a minute...we're trying to find some more stories you might like.
Originality can be difficult to find in today's increasingly diverse music industry. It sometimes could seem that every nook and cranny of musical expression may have finally been explored; a quick look to the young Grand Rapids, Michigan, trio Hi-ker will make you reconsider that thought. Adopting a sound most closely aligned with the disjointed stylings of Animal Collective, the synth-pop group explored their sonic abilities on 2016's "Weird Plastic." Currently prepping to release their follow-up album "Lippe," Marquette Radio got a chance to sit down with the guys this past weekend at the 2017 Audiotree Music Festival. Check out the video to learn about their least favorite Tom Hanks movie, their thoughts on the art of sandwich-making and more.
Related

About the Writer
Jimmy Drenovsky, Assistant Publicist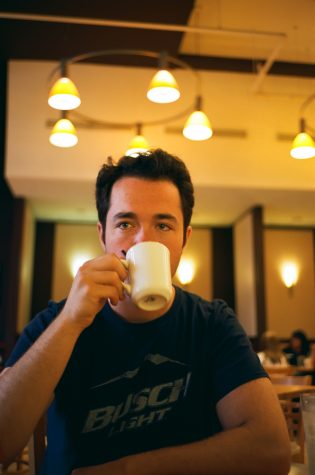 Jimmy Drenovsky is a junior at Marquette who spends most of his time procrastinating his engineering responsibilities by finding new and obscure music through various avenues. He gets a sick thrill out of talking about bands no one's heard of with strangers and acquaintances alike. Born and raised in Chicago, Jimmy has found a new home in the Cream City. When not doing music or radio things, Jimmy can be found gallivanting around Milwaukee searching for good food and good people.