On this Friday's Bay View Gallery Night, there was plenty to do along Kinnickinnic Avenue. With businesses all down the street opening their doors to music, art, and evening perusing, the neighborhood was full of Milwaukeeans young and old enjoying one of the first beautiful weekends of the summer. While not everyone made their way down the street from Kinnickinnic to Cactus Club, those who did find themselves at the popular bar venue were treated to a night of indie-pop from Hoops, one of Fat Possum's most promising new signees, and some of their Midwestern friends.
Deeper kicked off the night with their blend of indie garage rock sourced from nearby Chicago. With strong musical and rhythmic backbones to their songs, the addition of passionate vocals and ambient guitar licks made for a developed and unique sound. While sometimes melody was sacrificed for energy, the performance on the whole was enjoyable and a great start to the evening.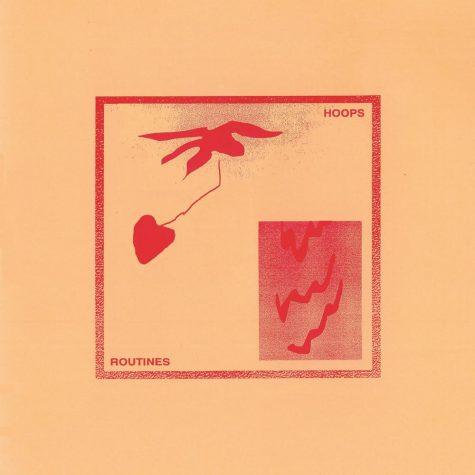 Up next, two indie sirens from Grand Rapids, Michigan stepped up to their respective synths and picked up where Deeper left off. Featuring beautiful melodies and show-stopping energy, Parts gladly warmed up the stage one more time for their friends in Hoops (the Milwaukee stop of tour was the end of a 3-week run for the two groups). Immediately commanding the crowd's attention, the synth-pop songs of the duo brought the modern-day club feeling to indie music. They apply pop-staple drum beats to experimental electronic songs in a refreshingly new way. Towards the back half of their set they brought Hoops' drummer on stage for one song, making for both a fun addition to the set and an exhibition of how much more these songs could come to life with the addition of a few more musicians and less click tracks. As a still-growing band with only three songs released, you should look forward to their growth as their audience (and perhaps band) expands.
When all was said and done though, Hoops was the headliner and it was clear why. Approaching just one month since the release of their full-length debut "Routines" (released May 5, 2017) and coming three weeks into their first headlining tour of North America, the band seemed excited to take to the stage in Milwaukee for the first time. The 5-piece outfit from Bloomington, Indiana has a refined lo-fi sound that is sure to win over any audiophile. Their Fat Possum bio page describes their music perfectly as "both warmly familiar and jarringly distinctive." They cut in and out of songs so tightly that you're often caught off-guard by their abrupt ends. Luckily those stops are short-lived as they  jump into the next song with little hesitation. Along with being incredibly well-rehearsed, the group benefits greatly from the lack of a traditional frontman (guitarist Drew Auscherman, bassist Kevin Krauter, and keyboard player Keagan Beresford alternate vocal duties regularly). The group exudes a refreshing natural chemistry coupled with a constant energy that crowds just can't get enough of.
While incredibly well-done on record, Hoops has concocted an even more enticing live show that has them well on their way to further success. Every song they perform has an unassuming air that makes you crave the next. At times watching the band it feels like it's all too easy for them. Grab their debut record Routines and see them in a small venue near you as soon as you can. With the fast-growing fanbase that Mac Demarco-flavored indie rock has amassed today, it's only a matter of time before the secret's out to everyone: Hoops is the real deal.