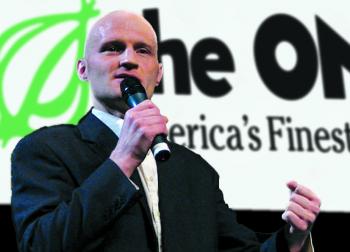 Author and comedy writer Scott Dikkers will be visiting Marquette's campus Feb. 15 to give the 2017 Burleigh Media Ethics Lecture. Dikkers is the founding editor of the satirical news publication The Onion and the author of such books as "Our Dumb World," "How to Write Funny," and "Trump's America: The Complete Loser's Guide."
Dikkers helped found The Onion while in Madison, Wisconsin in 1988. As editor-in-chief, he shaped the publication's distinct satirical voice in the following years, taking it from a small-town humorous newspaper to a national satire website and media company.
You can listen to the full interview above, and you can see Scott Dikkers at the Alumni Memorial Union Wednesday, Feb. 15 at 4 p.m.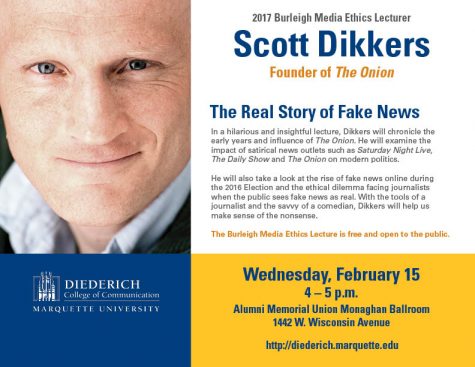 Story continues below advertisement