Style Sunday: Dressing for Winter
Thanks to global warming, the cold weather has made an abrupt entrance instead of its usual slow transition this winter. People were getting too used to the abnormally warm weather and forgot they lived in the chilly state of Wisconsin.
Dressing for the cold can be a drag and means wearing multiple layers of thick, heavy and bulky clothing. While considering the necessity of removing said layers when entering a heat-blasting classroom, there is a lot to keep in mind and consider when getting dressed.
There are different ways to tackle winter dressing. Here are some suggestions:
Try a versatile overcoat.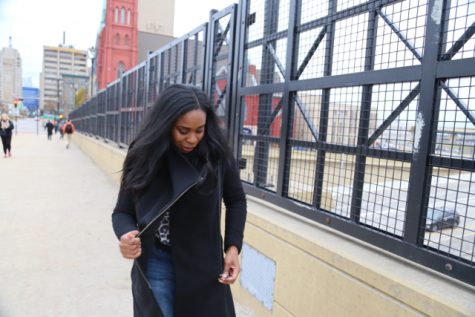 The key to sporting this look is finding a coat that has both versatility and the ability to elevate any ensemble. Puffer jackets are nice and cozy, but they don't do any favors to an outfit. An overcoat with a clean design and tailored fit will definitely do the trick. Finding that "it" coat can be a life-changing.
This coat in particular is one of my absolute favorites. I bought while I was studying abroad in England because my red Betsey Johnson jacket was not cutting it. It gives off lots of London vibes, which I love. I pair this coat with almost everything, no matter how dressed up or down I am.
Try a leather jacket.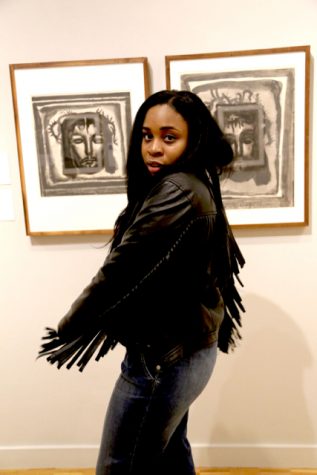 Out of all the options here, rocking a leather jacket in the cold is probably the most unexpected choice. No one thinks "leather jacket" when they want to dress warm. Leather jackets don't have a reputation for fighting the cold, but it doesn't mean they can't. Depending on the make and quality of a leather jacket, it can be lined well enough to fend off the cold breeze.
I probably have two or three leather jackets in my closet, but this one is my go-to. It grabs the attention of anyone within a 3-foot radius with its distractingly fun fringes. I bought this leather jacket from a vintage shop on an impulse. It is little bit big, but I personally prefer that because that allows me to wear thick sweaters under it.
Try a fur vest.
For a more sophisticated look, opt for a fur vest. Faux fur vests are a great way to combat the cold while looking exceptionally stylish. A fur vest (or coat) is another versatile piece that can be thrown on easily. They have a similar styling power to overcoats and they simply make an outfit look better.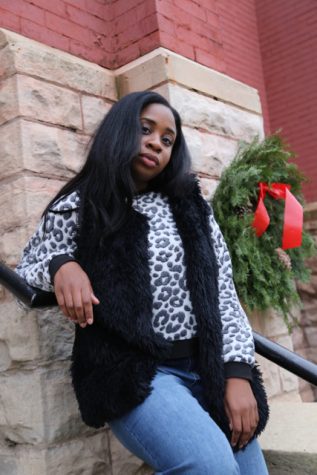 Try creative layering.
When it comes to layering, have a little fun. Take a hint from fashion icon Iris Apfel and ignore the rules of fashion. Some rules were made to be broken. Experiment by mixing patterns that don't traditionally go together. Something interesting might come out of it.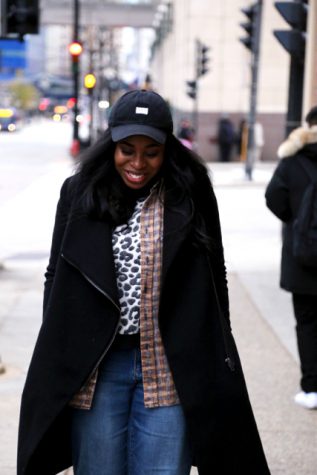 I wear the button-down in this picture all the time. At least once every two weeks. It is so comfortable and soft (which is surprising since it is actually a men's shirt). It goes really well with my usual tomboy aesthetic. I paired this men's button-down with my cheetah print sweater because the two pieces looked like they didn't belong together. The idea of mis-matching is what drew me to wear them as a set.
Photos by Yue Yin 
Leave a Comment