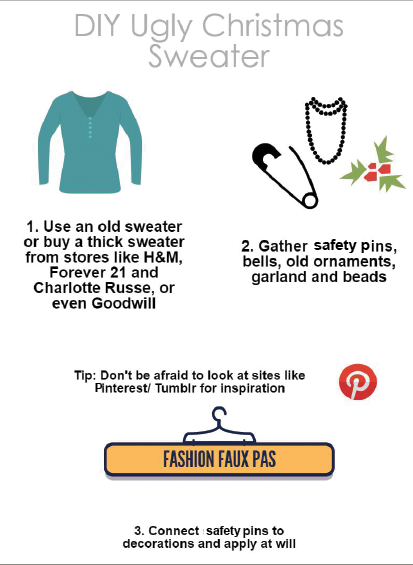 Outside of catching up on some much-needed sleep and binging on homemade food, winter break is the perfect time to let loose and enjoy quintessential winter fun without the stress of homework and responsibilities. Try these easy, fun and inexpensive activities to fully embrace this rediscovered freedom.
Snow tubing  
While skiing and snowboarding are classic ways to embrace winter weather, not everyone has the coordination of Shaun White. One alternative to speeding down the slopes is snow tubing.
"It's awesome because it's simple and easy," graduate student Richard Bernard said. "All you have to do is just chill on the tube and they have workers that shove you down an icy hill."
Catch up on movies in theaters
Binge watching Netflix is easy to do even during the school year, but watching movies in theaters is difficult with the lack of access at Marquette. While at home, take advantage of free time by catching up on movies in the theater.
"Over winter break I love to watch Disney movies," Kelly Wachholz, a junior in the College of Engineering said.  "I am definitely going to the theater to watch 'Moana', probably more than twice."
New films like "Doctor Strange" and "Fantastic Beasts and Where to Find Them" are just waiting for college students to eat up over break.
Visit friends
With weeks of free time at your disposal, take some time out and reconnect with a few old friends. Relive the good old days while meeting their new friends and interacting with their college lifestyle.
"I plan to catch up with some high school friends in Indiana while I finally have the time to travel and actually spend time with them," Sandeep Buddharaju, a senior in the College of Arts & Sciences,  said. "It will be interesting but also nostalgic, especially since we're all graduating soon."
Volunteer
Over break, be the difference wherever you are and volunteer. Places such as Salvation Army and Volunteer Corps fill to the brim with volunteers around the holiday season, so make sure to register online ahead of time.
"Back in Tennessee I have a lot of time on my hands, so I really enjoy volunteering with Salvation Army," Jaila Coleman, a sophomore in the College of Arts & Sciences, said. "It's easy and not tiring at all, plus understanding the people and lives that are living in your city truly broadens your horizons."
 DIY  ugly Christmas sweater
With the holiday season brings the common 'ugly Christmas sweater party'. Instead of investing money and time into finding multiple different sweaters, create your own!
"I legitimately get invited to so many ugly Christmas sweater parties, so I always like to look at  Pinterest or Buzzfeed for ideas to make my own," Hannah Koller, a senior in the College of Business Administration, said.
 Develop a fitness routine
Revamp your workout regime by creating a new routine over break. Hitting the gym before it's time for new year's resolutions will allow you to form positive and healthy fitness habits on your own time. It is easier to develop this habit and continue exercising while on a tight academic schedule.
"Working out over winter break is a great way to get off the couch and force yourself to make an intense exercise routine," Henry Martelon, a senior in the College of Business Administration, said.