Style Sunday: Baggy is In
Be gone restricting and uncomfortable clothing. Lazy girls have it right by wearing oversized pants, shirts, sweatshirts and button downs.
Oversized anything has been a growing trend. Not only can this style be found on New York Fashion Week runway shows like DKNY, Marc Jacobs and Isabel Marant, but it can also be seen across the world.
The oversized trend does nothing short of breaking the "rules" of fashion. Designers and fashion innovators shattered the fitted and tailored norm that has been ingrained into the industry for years. Keeping it cozy and cool is the way to go this time around according to the looks seen on the Fall/Winter 2016-2017's runways.
Retailers often take these runway trends and make them sellable to the everyday consumer.
The first look shown includes an oversized button down, a jean skirt, printed tights and flatform sneakers. This look overall has a casual vibe to it. To add a polished aspect, button all the way up to the collar and wear a skirt. Avoid looking swallowed up by an over-sized shirt by tucking it into the skirt. Having various key pieces in one outfit can be hard to balance, but the best way to make sure your outfit doesn't unintentionally scream chaos is to make sure all the colors work in harmony. Executing color harmony can be difficult at first, but with some trial-and-error it will become second nature.
Even though leggings have yet to be fully embraced by the fashion industry, they are an essential piece in the average girl's closet. Finishing this outfit off with an accessory like a baseball cap gives it a effortless cool girl look.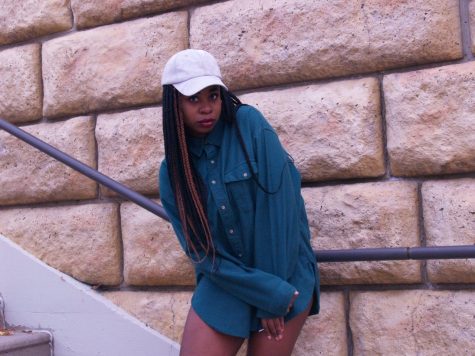 For some extra sass, ditch the pants altogether and opt for a shirt-dress look. Pair your look with low shoes, this includes flats, slip-ons and sneakers. Wearing heels make the length of the shirt dress look shorter than it actually is.
View Comments (2)