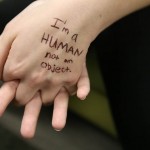 Last fall, a junior in the College of Arts & Sciences went to the Department of Public Safety with two of her friends to report harassing Facebook messages of a sexual nature.
It was only after DPS officers asked what the messages were referring to that she first reported being sexually assaulted as a freshman in her dorm room, about a year and a half after the incident occurred.
The junior, who has decided not to press any charges against her perpetrator, was not able to give her perpetrator's name because of an agreement she made with the perpetrator through a university stay away directive.
This is the second article in a three-part series looking into the sexual assaults at Marquette. You can read the rest of the story here.
The first part of the series can be found here, and the third part will publish April 30.
Story continues below advertisement